Lithionics Battery Power Reserve: Never get stuck with a dead battery again
UL Safety Listed: Certified in mobile and stationary applications
Intelligent Cell Monitoring: Status reporting and cell balancing built-in
Plug & Play: Modular system designed for flexibility and simplicity
Run your RV's air conditioner off the grid with a battery bank that weighs less and does more. Really.
Freedom on the road has never been more comfortable, thanks to the latest in Lithium-ion Iron Phosphate battery technology alongside the NeverDie® Battery Management System (BMS) 
The large format prismatic battery cells make for more reliable and efficient internal connections compared to batteries with cylindrical cells. And with Lithionics' advanced built-in monitoring and automatic cell balancing, your battery cells with stay healthier for longer. 
Installation, design, and operation is simple with the modular Plug & Play system, and you can rest easy knowing you're powered by UL safety listed batteries designed to handle any road you travel.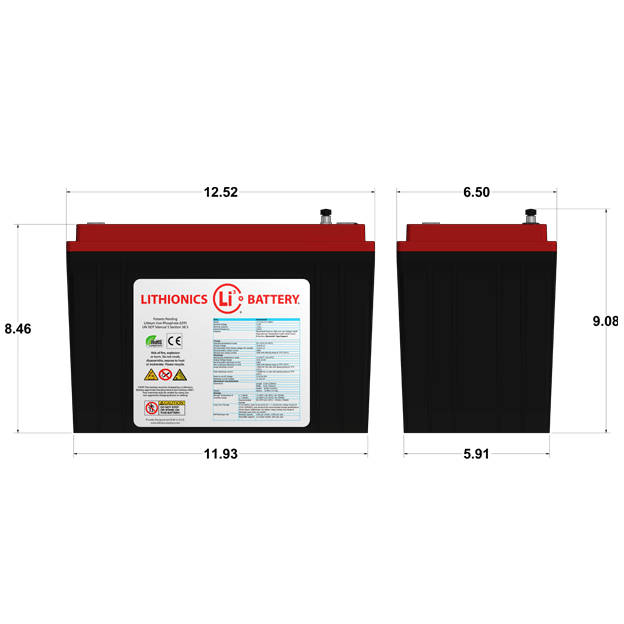 Shop Lithionics Battery
Get your off-grid adventure powered up with a battery bank that's built to last.
Browse the shop
Enjoy flexible system design, top-notch safety, and a longer battery lifespan.
Customize Your System
Our off-grid energy specialists are here to help you find the right components for your specific project and lifestyle. 
Your first consultation is always free.
Explore the latest battery systems with NeverDie®, miniBMS® & OptoLoop®.