RV Solar Energy Audit Calculator
How to use the RV solar energy audit calculator
"How much solar do I need?" The first step to answering that question is to conduct your solar energy audit. We can do that with the calculator below.
Add every electrical appliance you will need, the wattage, and how long you'll need to use it each day (in hours and/or minutes) to the calculator below. We've included a few common appliances to choose from to get you started, and you can learn more about finding the wattage of your appliances here. 
This calculator will estimate your total overall watt hours per day. That number is the most important factor in identifying the best size solar array and battery bank for your lifestyle.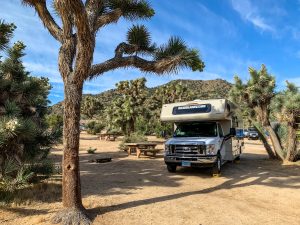 Conducting a thorough energy audit will help ensure that your system is designed to perfectly meet your needs. Learn how to tackle it here!
Read More »
Most people don't think too much about energy consumption, but going off-grid requires planning for how much power you need day to day. Let's start by working out the wattage of your daily appliances.
Read More »
Why a solar energy audit matters
How much solar you need really comes down to you and your specific lifestyle. Which appliances you use, how often, and for how long, are the major factors in determining what size battery bank and solar array you'll need to stay comfortable. 
Once we know your expected energy needs, we can advise on everything else: the right inverter or inverter/charger, the battery monitoring system that makes sense for your set-up, the charge controller you'll be happiest with, and more. 
We want to make sure your solar set-up works for you in real life. That's why doing this audit ahead of time is so important: freedom on the road should still be comfortable, and this is how we make sure of it. 
Want help with your solar energy system?