SALE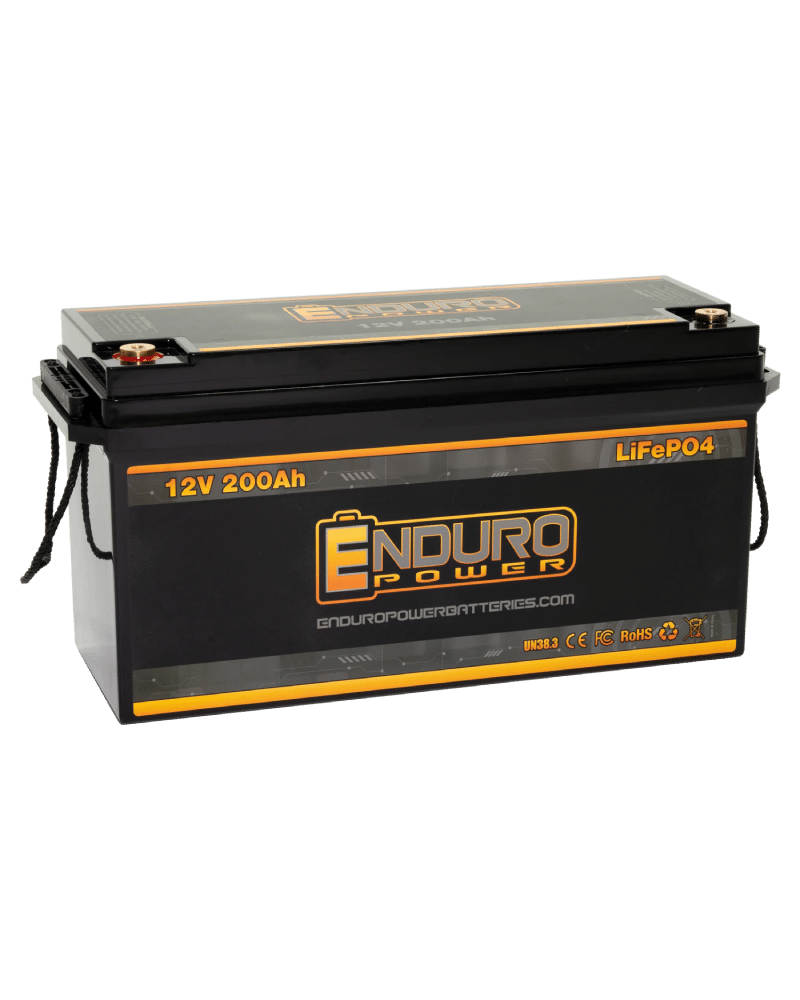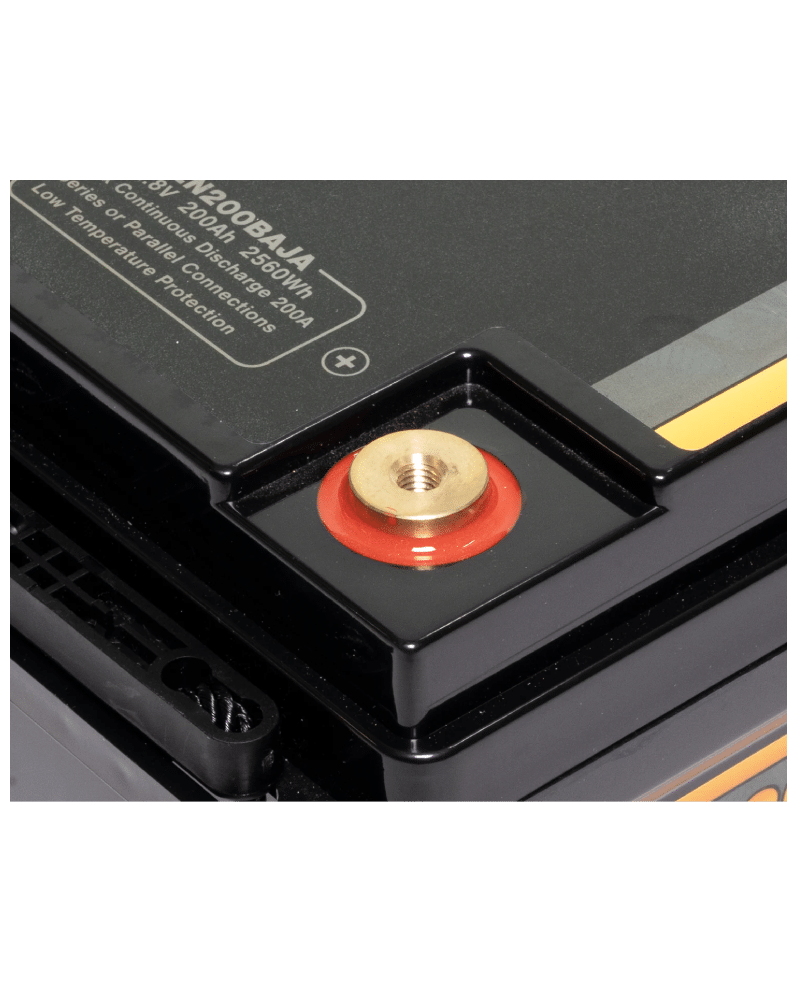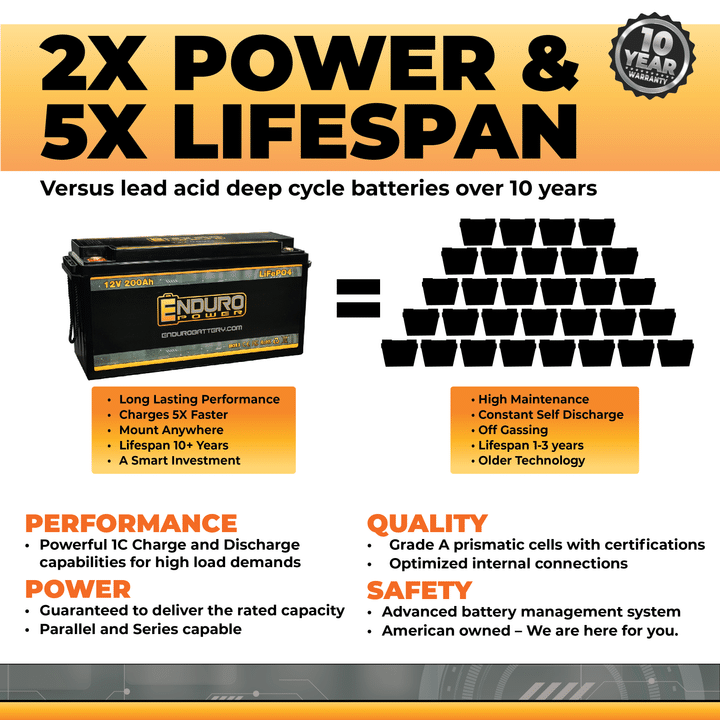 Enduro Power Baja Series 12V 200Ah Deep Cycle Lithium Battery
FEATURES:
12.8V / 200Ah / 2560Wh
200A max continuous discharge (1C)
Series or parallel connections
Low temperature protection
Space saving design (25% smaller case)
Enduro Power 12 Volt lithium (LiFePO4) batteries let you power through adventures with half the weight and triple the power of a regular lead-acid battery. Enduro Power batteries are built to last, delivering exceptional power up to 3500+ cycles. No maintenance with five times the lifespan of traditional batteries. All Enduro Power Baja Series batteries include our dynamic low temperature charging protection and are capable of parallel or series connections. Efficiently engineered into a space saving case that takes up 25% less space. Each battery comes with a 10-year warranty.
Perfect for maximizing energy storage and power needs as a drop-in deep cycle battery replacement for recreational vehicles, off-grid solar applications, boats, trolling motors and much more…
FEATURES:
Rated Capacity: 12.8V / 200Ah / 2560Wh
Charge: Charge Voltage 14.4-14.6V Max Charge Rate 200A
Discharge: Max Discharge Rate 200A
Temperature: Operating Temp. -4 to 130F, Charge Temp. 32 to 130F, Storage (1-3 months) -4 to 130F, Storage (1 year) 32 to 95F
Low Temperature Protection: The BAJA Series BMS protects your investment by not allowing charging below 32F.
Battery Management System (BMS): Dynamic protection for over current, under/over voltage, overload protection, short circuit, high/low temperature and cell balancing.
Terminals / Fasteners: Best in class M8 terminals with an extra wide contact surface for less resistance and increased efficiency M8 bolts (assorted lengths), lock washers and washers included
Weight: 43.1 lbs
Dimensions: 19.1" L x 6.7" W x 9.45" H
Battery Chemistry: Lithium Iron Phosphate (LiFePO4)
Cell Type: Prismatic – UL1642
Standards: UN38.3 / CE / FCC / IEC62619 / UN3480
| | |
| --- | --- |
| Weight | 43.1 lbs |
| Dimensions | 19.1 × 6.7 × 9.45 in |
Download