SALE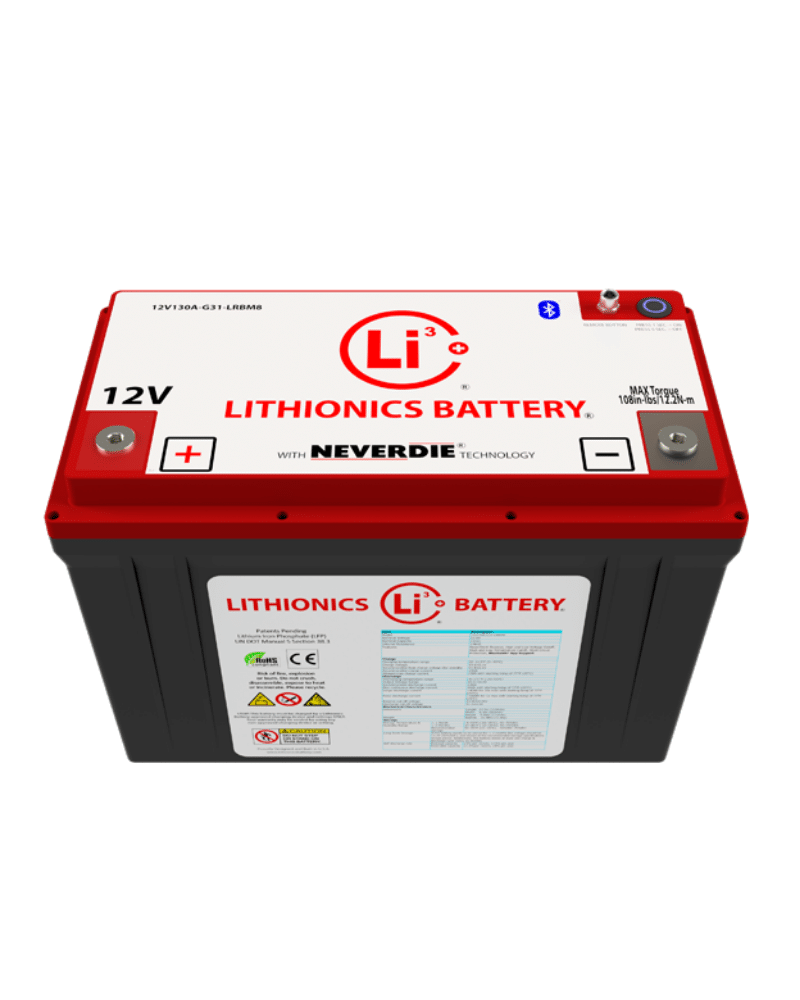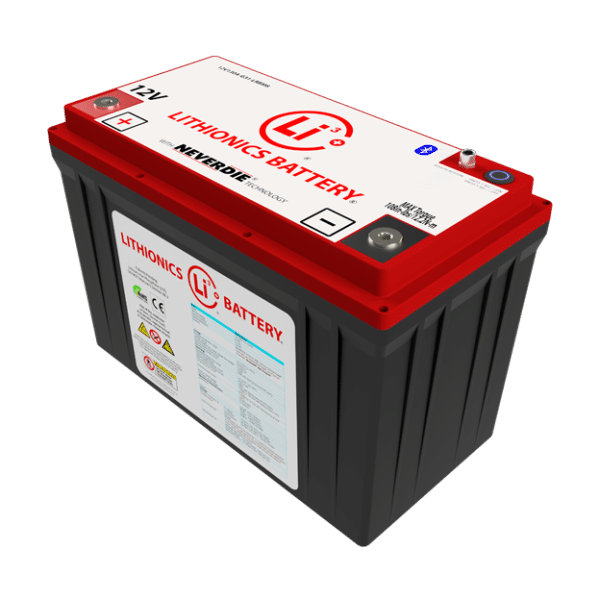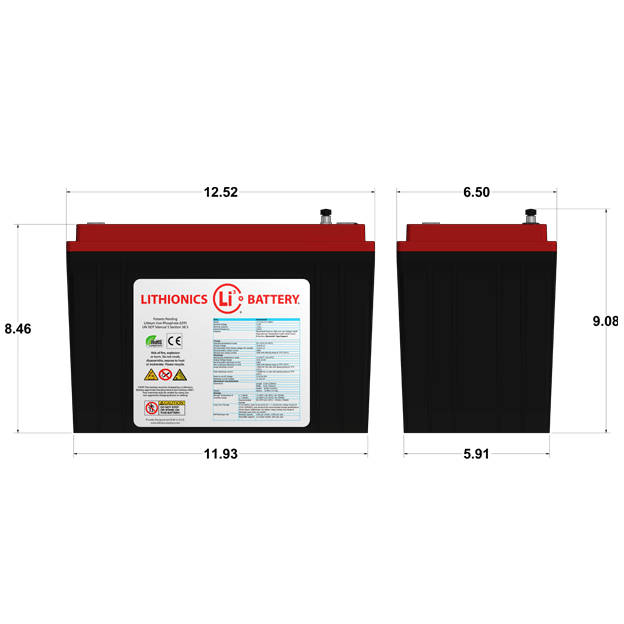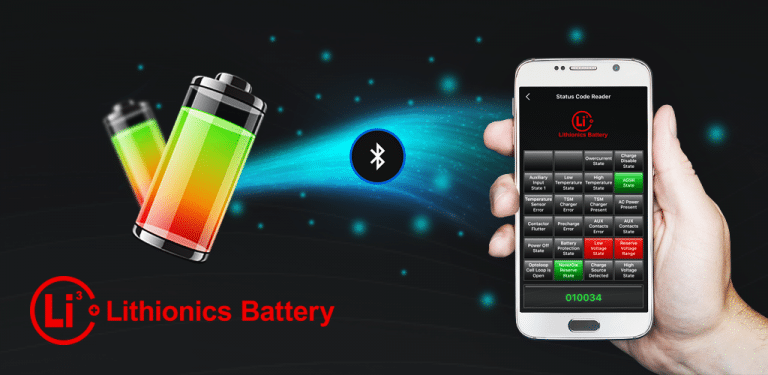 Lithionics 12 Volt 130 Amp Hour G31 Lithium Battery – Internal BMS
130 amp hour, 12.8v LiFePO4 battery with NeverDie internal BMS.
All the Volts, All the Amps, All the Time!
Lithionics 12V130A-G31-LRBM8
Storage capacity = 130 Amp Hours at 12.8V, or 1664 Watt Hours
625 Cranking Amps
Pulse Amps: 1000 (1 second) – Emergency Engine Start capability
INTERNAL NEVERDIE® BMS FEATURES:
With the NeverDie BMS, your lithium battery will stay protected with:
Automatic Cell Balancing with Cell/Module Sensors and Microprocessors
NeverDie® Power Reserve (a.k.a Spare Fuel) for reinitiating charge with an inverter/charger, and worry-free power for engine cranking.
Over-Charge, Over-Discharge and Short-Circuit Protection (LVC, HVC, SCC)
Low/High Temperature & Charge/Discharge Protection
In order for lithium batteries to charge safely, cell temperature must be above freezing. With the Internal Heating Kit, Lithionics batteries can safely charge with ambient temperatures as low as -20C/-4F
Safely isolate your battery bank from the rest of your electrical system with the built-in pushbutton On/Off switch.
Battery Gauge and Status Codes for Health Monitoring
Bluetooth capable – Monitor Battery Voltage, State-of-Charge, Temperature, Current & Status Code remotely from your mobile device. Available for download on Google Play & Apple App Store
Optional Add-ons:
Remotely switch battery with LED illuminated On/Off Power switch (AMPSEAL8)
Application Note: Compatible with a Maximum Inverter Size of 1000 Watts (on a single battery) or 2000 Watts (with a twin-battery set up). Consult RV Solar Connections for conditions required for a 3000 Watt inverter.
Important: The 12V130A-G31-LRBM8 can not be series connected for 24v.
Learn more about the Lithionics warranty and expected battery life.