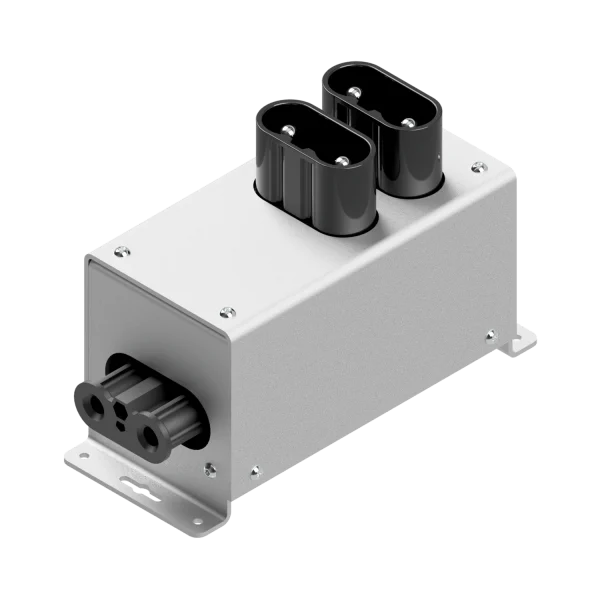 Lithionics 2 Port Combiner Box – 76-DIN2P-02
$999.00
Effortlessly parallel batteries with the plug n play 2 port combiner box from Lithionics.
All the Volts, All the Amps, All the Time
-
Description
The combiner box current rating is 400 amps continuous. However, the maximum current rating may be limited by the battery modules used and/or the Battery Management System rating. Please confirm the system-level maximum charge and discharge current capabilities with Lithionics Battery.
Lithionics Battery recommends securing the battery connectors in place to the combiner box with cable ties after installation to prevent connectors from backing out.
Learn more about the Lithionics warranty and expected battery life.
Note: Jumper DIN connector required for unused ports.