SALE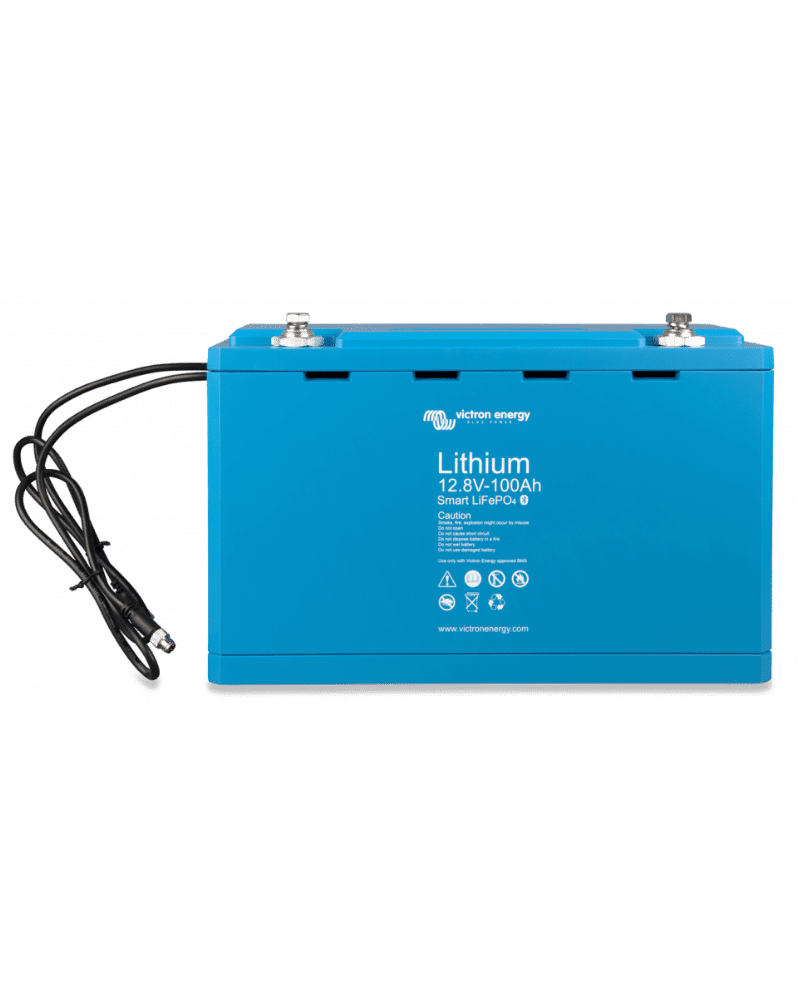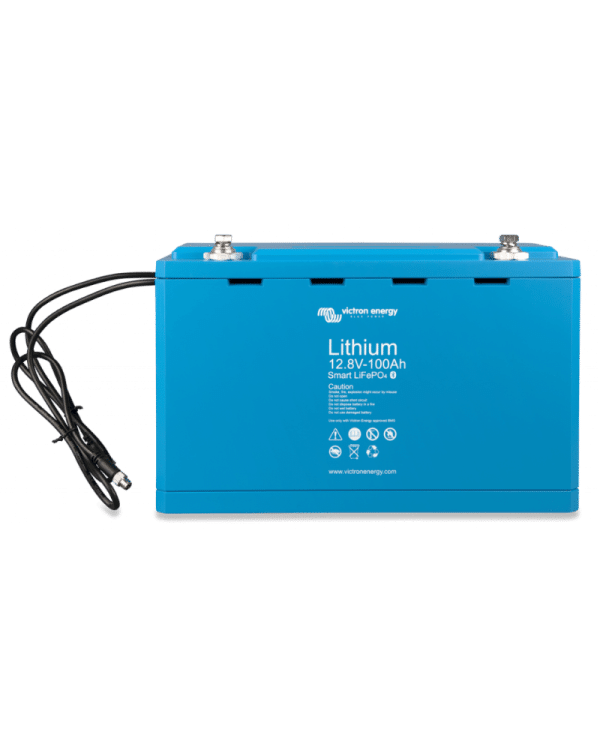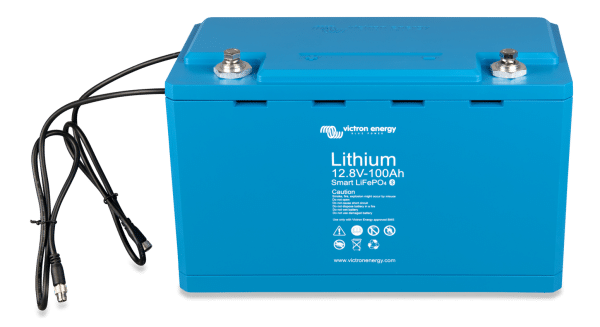 Victron Energy 12.8V 100Ah Smart Lithium Battery
A safe, efficient, longer-lasting battery for your 12v system: The next generation of lithium-iron-phosphate (LiFePO4 or LFP) technology safely outlasts and outperforms traditional lead-acid batteries
Minimal footprint, high-efficiency: Save up to 70% in size and weight compared to the competition
Cost-effective investment: Significantly less premature degradation than lead-acid batteries, meaning your LiFePO4 batteries will provide significantly more cycles and won't require frequent replacements
Keep your entire battery bank healthier: Built-in cell balancing technology equalizes your voltage and state of charge
Bluetooth-enabled: Monitor your cell voltage and temperature from your phone with the Victron Connect app
Flexible and compatible: These batteries can be wired in series and in parallel
A Victron lithium battery for your 12V system
These batteries will require that your system utilize one of the following Battery Management Systems (BMS-es):
Why should my 12V system use Victron lithium iron phosphate (LiFePO4) batteries over lead-acid?
LiFePO4 batteries are the safest li-ion batteries on the market. Where a lead-acid battery will fail prematurely due to sulfation (e.g. when batteries are rarely or never fully-charged, or are left discharged for extended periods of time), an LiFePO4 battery's service life will actually improve when left partially charged.
LiFePO4 batteries are more efficient as well, with lower internal resistance and the ability to continue operating well even when days go by between full charges.
In fact, while lead-acid batteries typically provide only 80% round-trip energy efficiency, LiFePO4 batteries provide 92%. And, when lead-acid batteries reach their 80% state of charge, they drop to approximately 50% efficiency; LFP batteries will still achieve 90% efficiency under the same conditions.
Is a Victron lithium battery worth the investment for a 12V system?
We sure think so. LFP batteries make up for their initial cost up front with a longer life, greater efficiency, and increased reliability when compared to their lead-acid counterparts. While lead-acid offers a lower entry price, you can expect those batteries will require more frequent replacements and offer less reliability and efficiency long-term.
Learn more about why we recommend Victron equipment.

Product specifics and notes
Nominal voltage of each LFP cell is 3.2V (compared to lead-acid — 2V per cell); a 12.8V battery consists of 4 cells connected in series, and a 25.6V battery consists of 8 cells connected in series.