SALE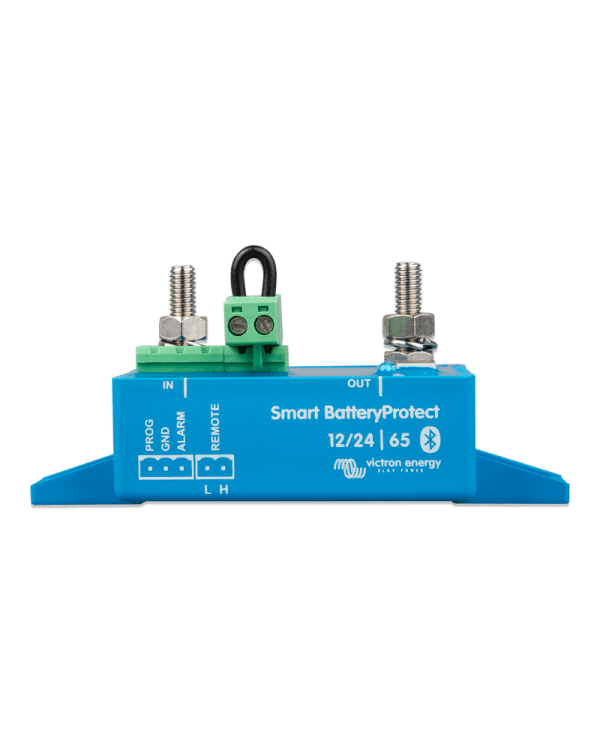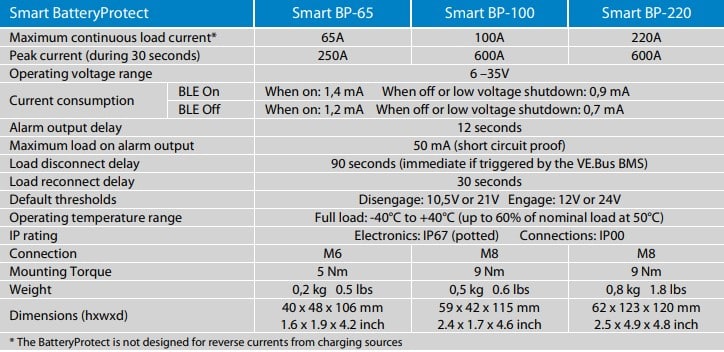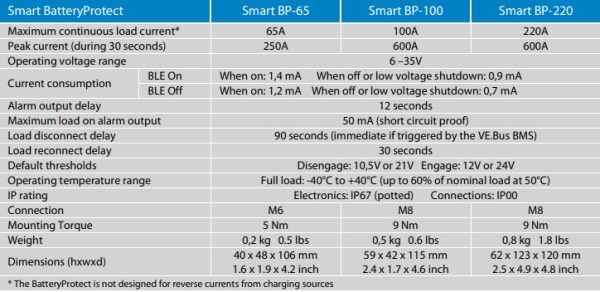 Victron Energy Smart BatteryProtect 65a 100a 220a | Bluetooth
$59.50 – $152.15
Protect your battery's health and longevity: This BatteryProtect will ensure auto-disconnection between your battery and non-essential loads before the battery is completely discharged or has insufficient power for the engine.

DC Load Disconnect: Switch DC loads with the VictronConnect app via Bluetooth, or wire in a remote switch to control from anywhere in your van, RV, boat, etc.

Programmable to your specifications: Use Bluetooth to program the BatteryProtect to engage/disengage at the appropriate voltages based on your battery's settings, or select a pre-programmed setting.

Note that this Victron BatteryProtect can only handle current in one direction (to a load or from a charger), as opposed to both simultaneously. Currents can only flow from the IN terminal to the OUT terminal; either a battery or charger can connect to the IN terminal.
This BatteryProtect will detect the voltage one time (12-24V range).
| | |
| --- | --- |
| Weight | N/A |
| Dimensions | N/A |
| Voltage | 12v/24v, 48v |
| Amp Rating | 65a, 100a, 220a |