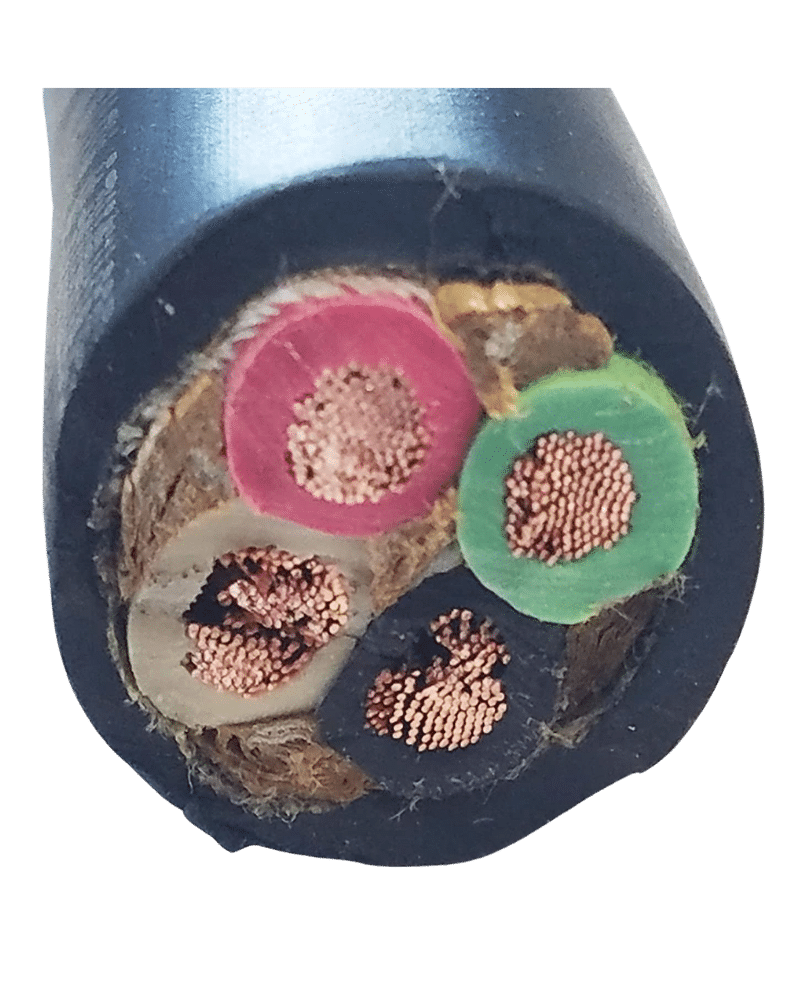 25′ 6/4 SOOW Wire Cord Cable Portable Power 6 Gauge 4 Conductor USA
MSHA approved

Amps: 50A

Copper strands: 133 / 0.0141

NOM O.D: 0.803

Manufactured with advanced synthetic rubber compounds
-40°C to 90°C temperature extremes
Exceptional flexibility even in cold temperatures
Excellent resistance to flame, deformation, ozone, oils, acids and chemicals
Oil resistant insulation and jacket
Abrasion resistant
Applications:
Motor leads
Portable lights
Battery chargers
Portable stage lights
Portable machinery
National Electric Code Article 400 Applications
Industry Approvals:
MSHA approved for flame resistance in mining applications
ROHS Compliant
Note: Be sure to purchase 6/4 cable rated for 50A
While this item is not currently part of our inventory, we do regularly recommend it for renewable energy systems. As an Amazon Associate, we earn from qualifying purchases at no extra cost to you. Thank you for supporting RV Solar Connections!