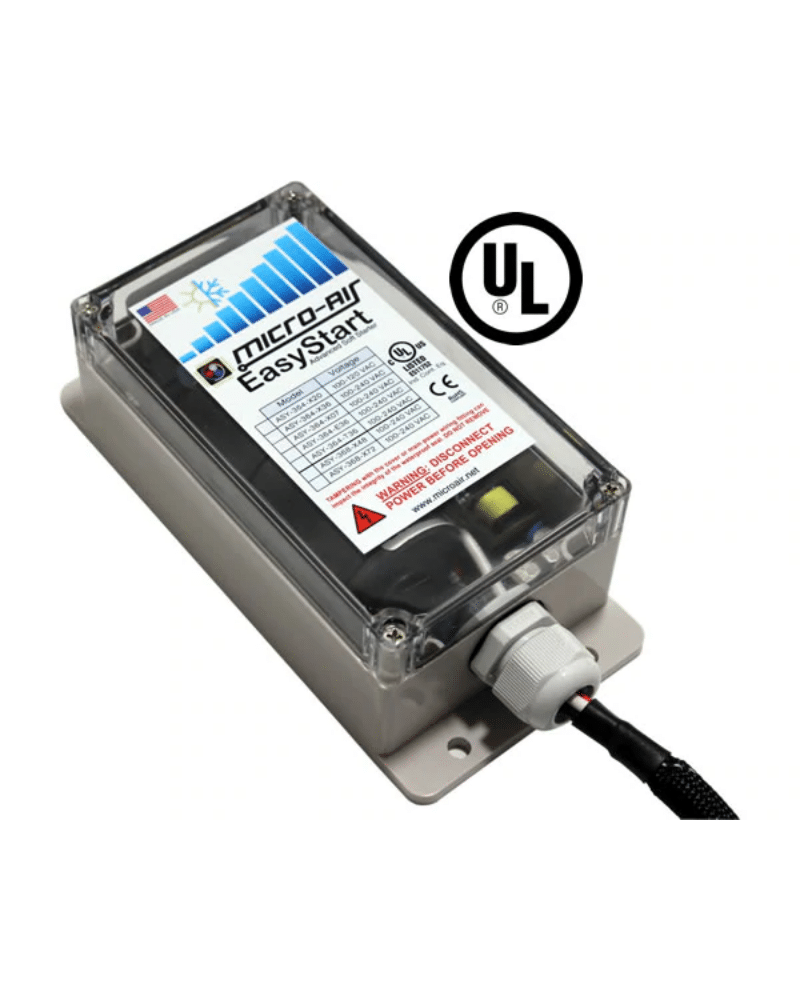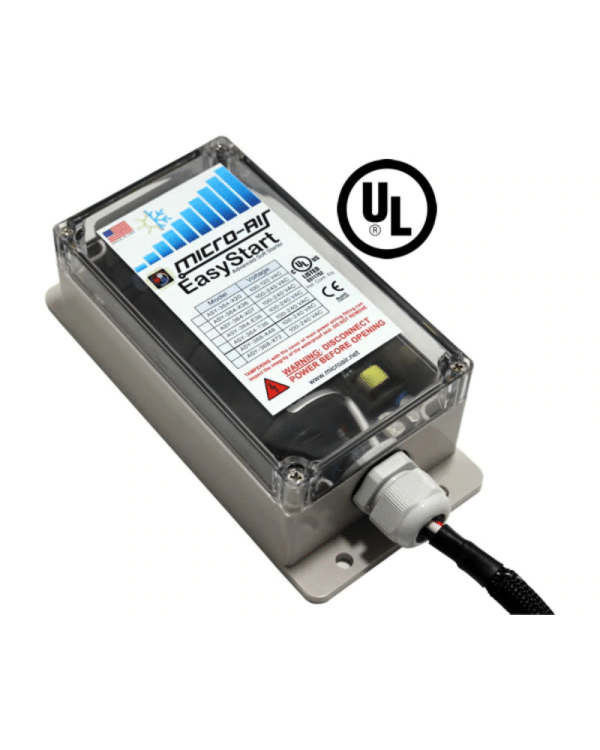 Micro-Air EasyStart 364 Soft Starter (for RV air conditioners)
$299.00
Easy Start your A/C without buying a second or bigger generator or inverter
Run 2 air conditioners on a 30-Amp cord. (Note: Each A/C requires an EasyStart unit – Results depend on the power management system and overall power requirements)
Sleep, with less noise, and cool all through the night
Run your A/C with more appliances at the same time
Add an A/C unit at low cost by putting an inexpensive EasyStart on each. Avoids expensive rewiring of the entire RV to upgrade to 50-amp.
-
Description
EasyStart™ – The most advanced & effective soft starter for all A/C applications
EasyStart™ is a one-of-a-kind, custom-developed soft starter for single-phase motors. It employs a 4-part start ramp sequence that is self-optimizing, resulting in the lowest possible start-up current. EasyStart can deliver 65-75% start current reduction as compared to a compressor's LRA (locked-rotor amperage). EasyStart is the perfect solution that allows an air conditioner or refrigeration compressor to operate on a generator, inverter, or limited utility power when it would otherwise not have functioned. It can also be applied to air compressor and fluid pump motors.
Convenient installation kit for wiring an RV Rooftop A/C unit is available. (sold separately)
Has numerous specialized fault checks not found in any other soft starter to provide further protection for your compressor.
The EasyStart includes a unique water resistant and UV protected enclosure with an integrated mounting flange.
Specialized models exist for various applications.
All of our EasyStart 364 models come equipped with side-angled "flag connectors to attach to the run capacitor in your installation. They work well in any limited space. If you prefer, you may clip them off in favor of your preferred connector.