SALE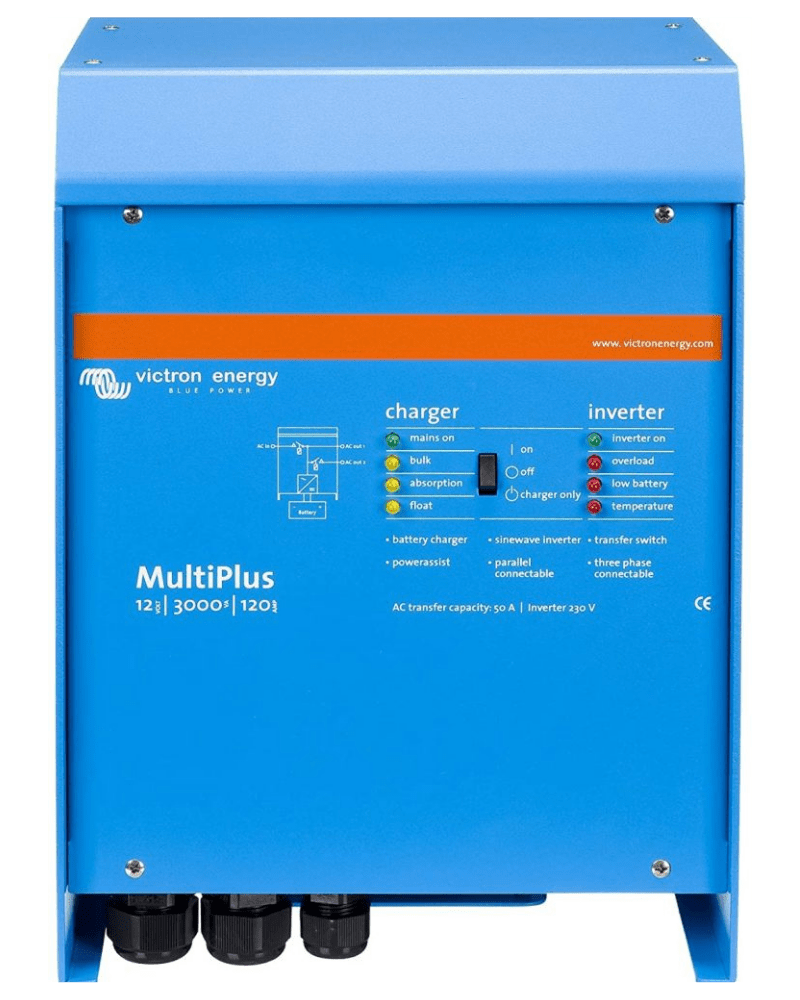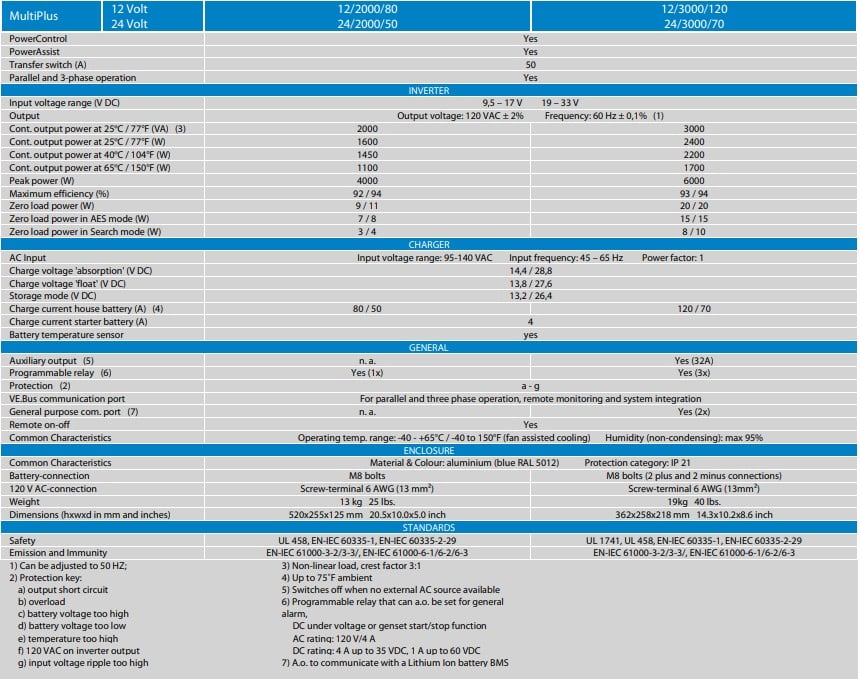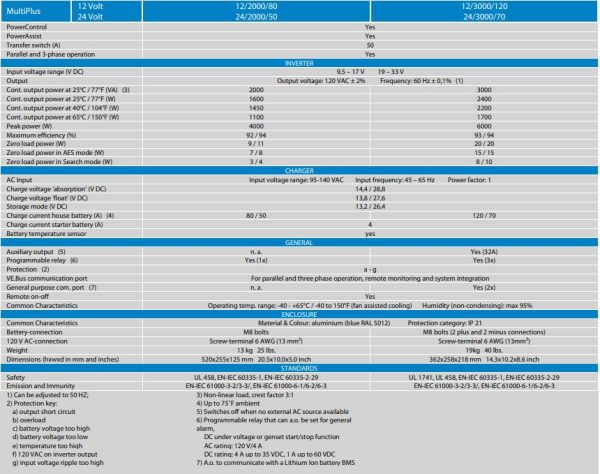 Victron Energy MultiPlus 3000VA 12-Volt Pure Sine Wave Inverter 120 amp Battery Charger
The Victron MultiPlus 12V 3000VA 120 Amp inverter charger is a compact and powerful 120V true sinewave inverter

With its Power Assist feature, the MultiPlus can operate on limited shore power or on generator power while preventing overload conditions

It has a built in auto transfer switch that is able to switch at 20 ms, allowing all your loads to continue operating uninterrupted off the battery bank in the event that shore power is lost

Up to (6) 12V MultiPlus 3000VA 120 amp inverter chargers can be connected in parallel for split or 3-phase operation. The maximum output of a parallel connection is 18kVA or 15kWH with up to 420 amps of charging capability.

Compatible with GX monitoring devices

Perfect for van conversions, RV solar upgrades, and off-grid cabins
Which inverter is right for you? Visit our inverter calculator for a personalized recommendation.
The Victron MultiPlus 12-Volt 3000VA with 120 amp charger is an industry-leading inverter charger. It has many convenient features packed into one compact unit. Not only does it take up less space, it also keeps wiring simple, ultimately making for a cleaner and easier installation. Some of the key features of the Victron MultiPlus include:
Integrated 20ms high speed transfer switch

Power assist for use with generators or limited shore power

Integrated 120 amp adaptive charging

Integration with GX devices

Capable of being used in parallel operation. Up to (6) units.

Compact for use in tighter areas

Compatible with the full line of Victron integrations and monitoring
If you're tight on space but need big power, the MultiPlus is perfect for conversion vans as well as RVs. Rated at 3000VA (or 2400 Watts Continuous), it has the power to operate everyday appliances from induction cooktops, refrigerators, tvs, coffee makers, air conditioning units and much more.
Note: In order to program Victron inverter/chargers to work with your particular batteries, you must have an MK3-USB interface, or GX device, such as the Cerbo GX.
| | |
| --- | --- |
| Weight | 47.4 lbs |
| Dimensions | 17.7 × 13 × 11.6 in |
Downloads