SALE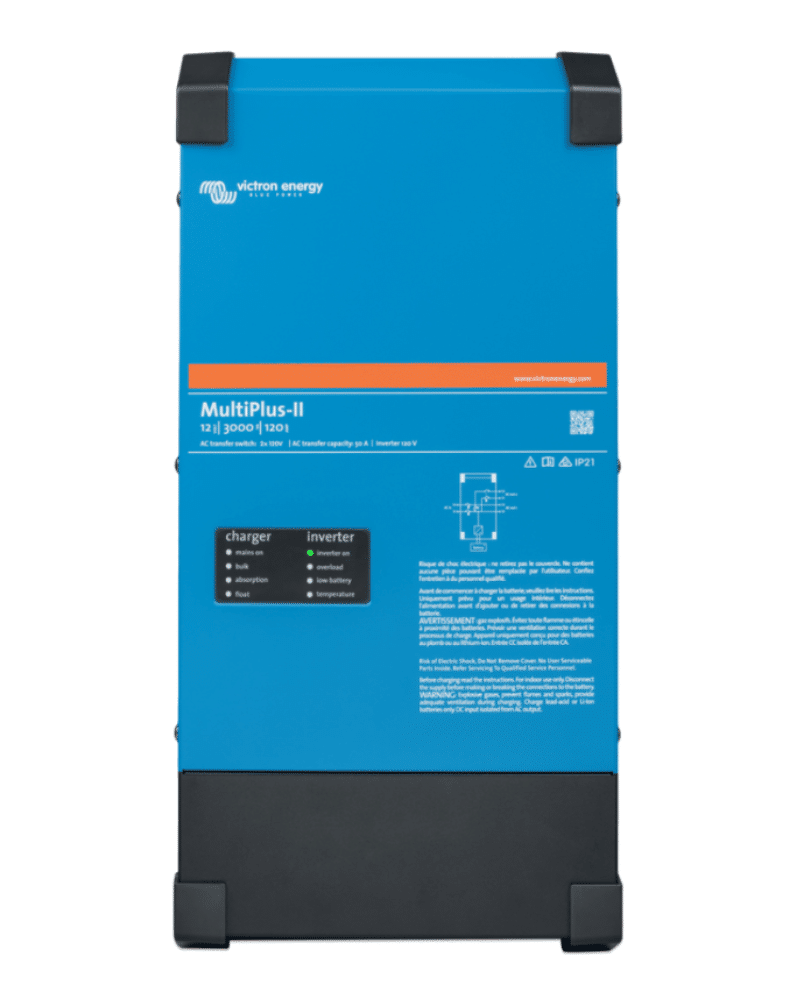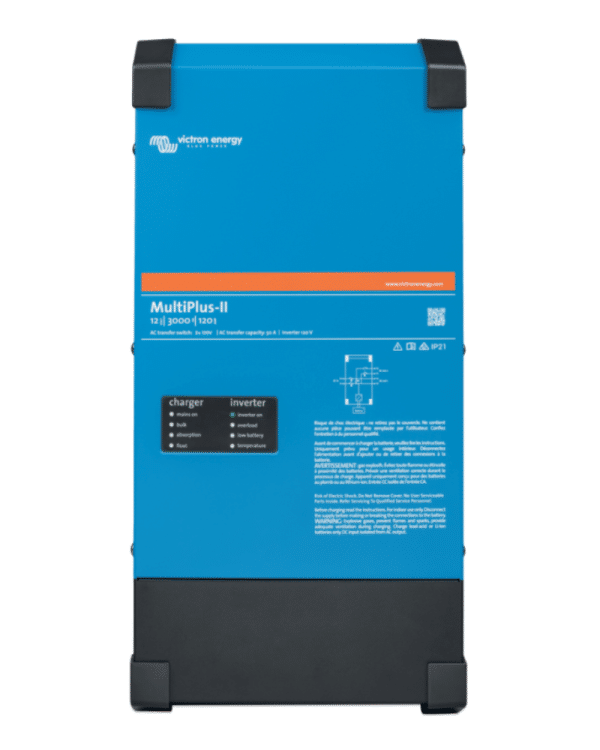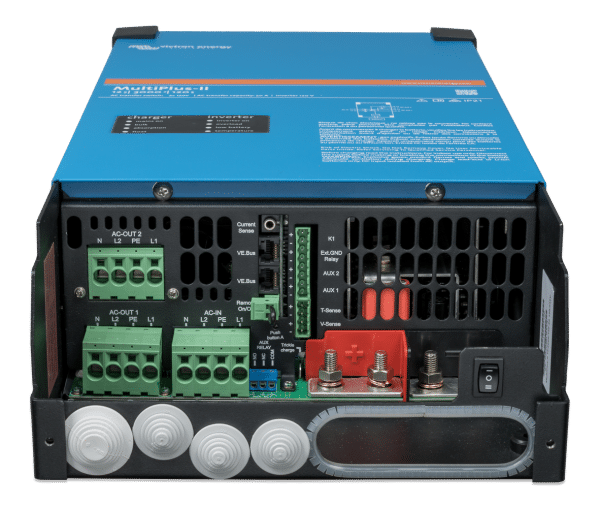 Victron Energy MultiPlus-II 24/3000/70-50 2 X 120V Inverter/Charger
The Victron Energy MultiPlus-II 24/3000/70-50 2x120V Inverter/Charger is a multi-functional inverter charger.  It can accept AC input from a split phase 120/240V source or a single phase 120V source.
PowerControl and PowerAssist features help boost the capacity of the grid or generator when you need more power.
Up to (6) of these units can operate in parallel!
Can be configured remotely and monitored when connected to a GX device and connected to the internet.
Which inverter is right for you? Visit our inverter calculator for a personalized recommendation.
The MultiPlus-II 2 x120V is the perfect one-box mobile solution for standard North American 50A 120/240VAC split-phase applications. Whether it is supplied from shore power or a generator, the MultiPlus-II 2x120V can accept and passthrough both lines of a 120/240V supply, with the capability to utilize the full 50A for charging and AC loads. When connecting to a single phase 120V supply, the L1 input of the MultiPlus-II 2x120V will accept incoming power for charging and passthrough, while combining the L1 and L2 outputs for single-phase 120V on each line.
| | |
| --- | --- |
| Weight | 48.5 lbs |
| Dimensions | 22.7 × 10.8 × 5.8 in |