SALE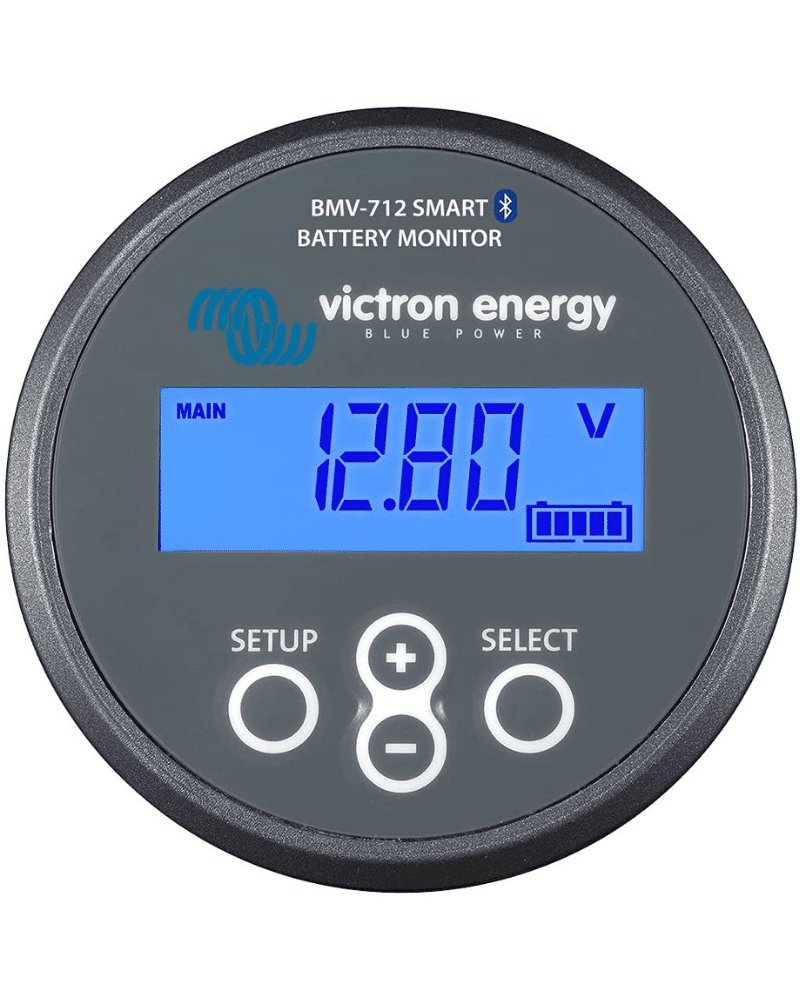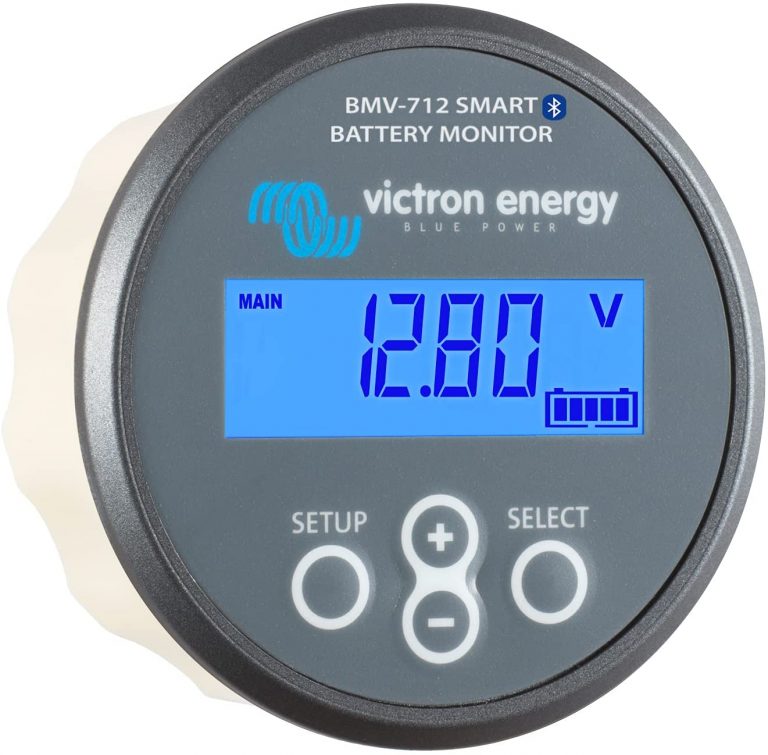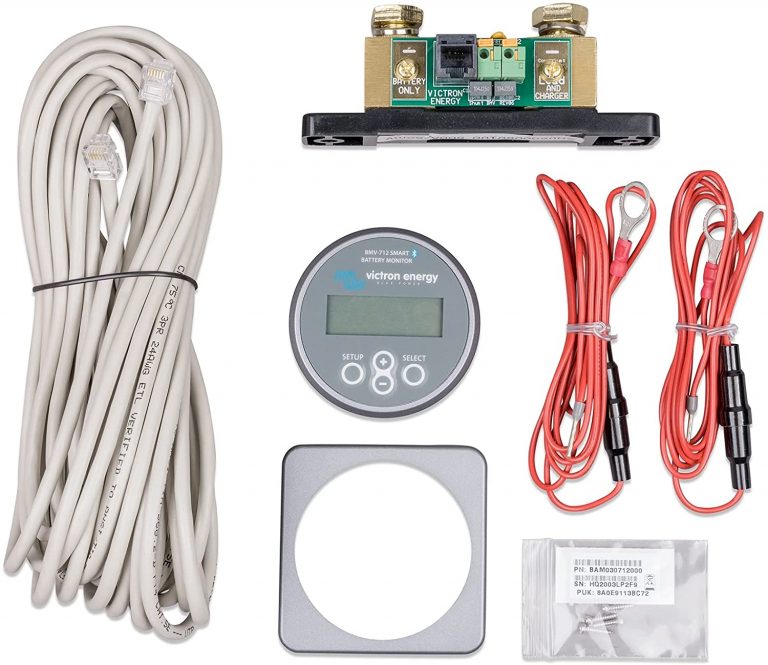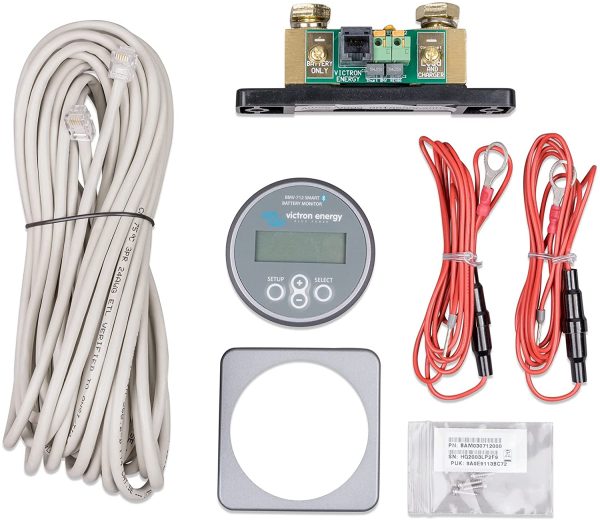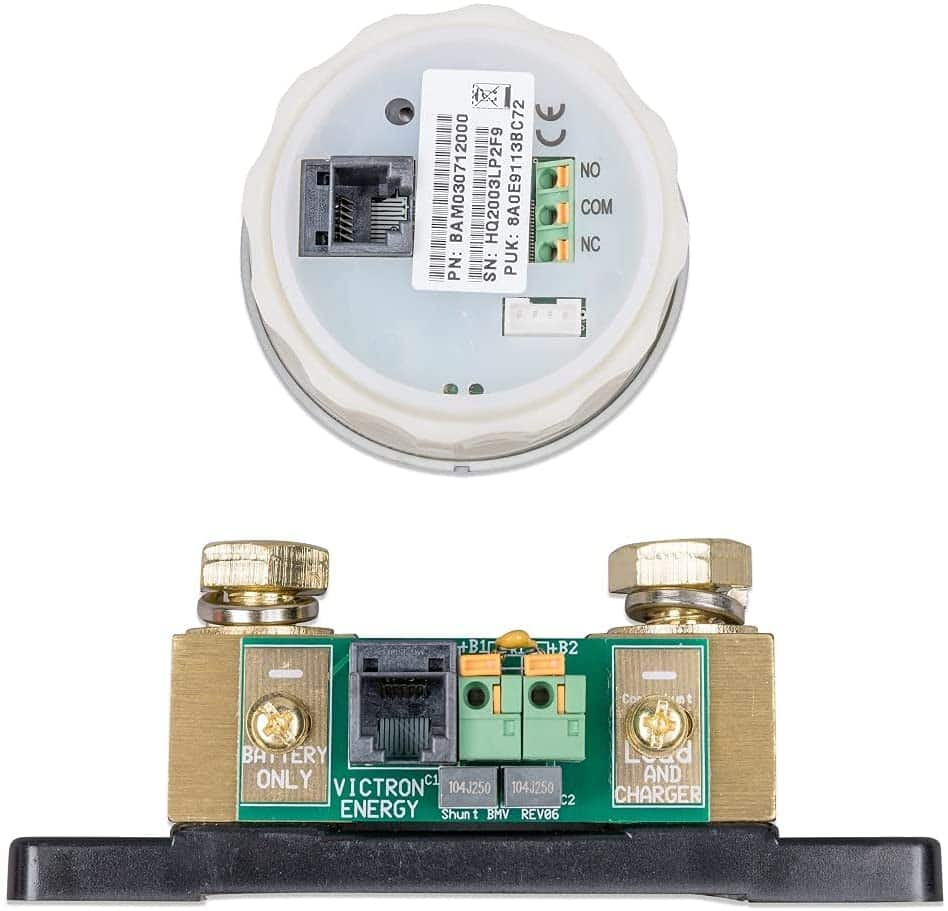 Victron Energy BMV-712 Smart Battery Monitor (Bluetooth)
The Victron Energy BMV-712 Smart Battery Monitor is a high precision smart battery monitor, specially designed for systems with battery voltage ranging from 6.5 – 70 VDC

Midpoint Voltage Monitoring: The BMV-712 features an additional input which can be programmed to measure the voltage of a second battery, battery temperature or midpoint voltage – This feature, which is often used in industry to monitor large and expensive battery banks, is now for the first time made available at a low cost, to monitor any battery bank

Built-in Bluetooth Communication – Monitor your batteries on Apple or Android smartphones, tablets, macbooks, and other devices

Battery monitor comes with a BMV shunt 500A/50mV and Next to the basic display options, such as voltage, current, and ampere-hours consumed, the BMV-712 also displays state of charge, time to go, and power consumption in watts

Easy to Program – A quick install menu and a detailed setup menu with scrolling texts assist the user when going through the various settings. 
With Bluetooth built-in, the BMV Smart is ready for the Internet of Things (IoT) era. With Bluetooth being implemented in most other Victron Energy products, wireless communication between products will simplify system installation and enhance performance.
To read more about the full BMV range & accessories, see this blog from Victron.