SALE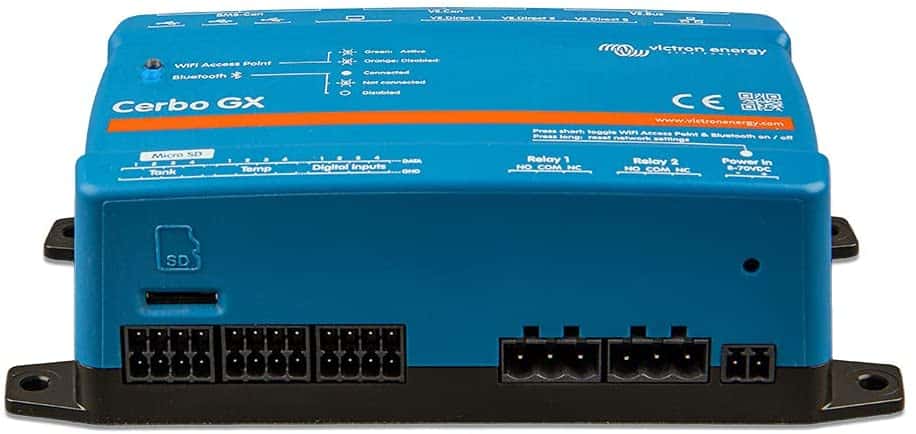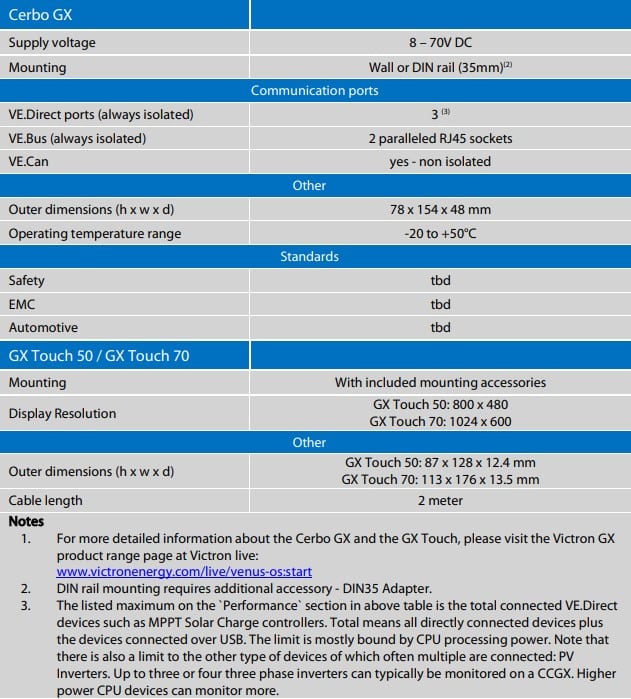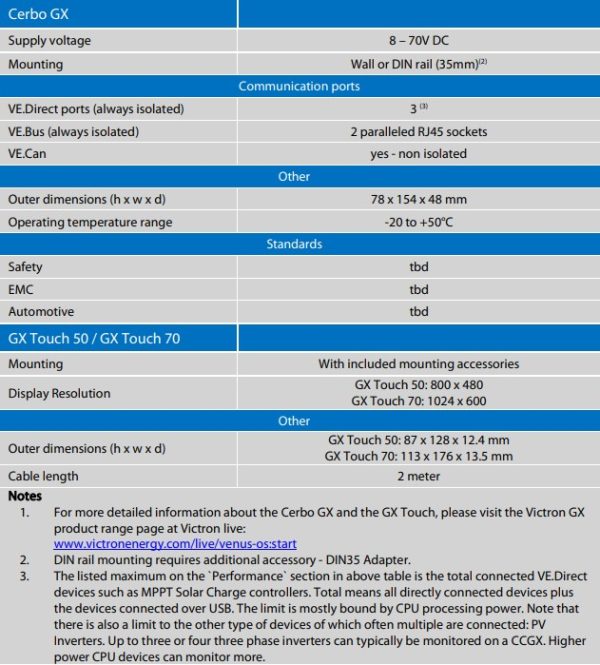 Victron Energy Cerbo GX – System Monitoring & Control
Stay informed about your energy consumption and production in real-time with the Cerbo GX's user-friendly interface. Monitor solar power, battery levels, and grid input effortlessly.
Take command of your energy system from anywhere with the Cerbo GX's remote monitoring and control capabilities. Whether you're at home, at the office, or on the go, stay in control with the VRM, Victron's remote management portal.
Maximize the efficiency of your energy usage with the Cerbo GX's intelligent algorithms. Optimize charging and discharging cycles for your batteries, ensuring you make the most of your renewable energy sources.
Keep a detailed record of your energy system's performance over time. The Cerbo GX logs data, allowing you to analyze trends, identify patterns, and make informed decisions to further enhance your energy management strategy.
Unlock the power of comprehensive energy management with the Victron Cerbo GX. This cutting-edge device seamlessly integrates into your energy system, providing advanced monitoring, control, and communication capabilities to optimize your power usage like never before. Connect to the Cerbo using Victron Remote Management, the optional touch-screen display (GX Touch 50/70), an MFD or the VictronConnect mobile app. The Cerbo GX is the heart of your solar installation. All other components, like inverter/chargers, solar chargers, and batteries connect to it and the Cerbo ensures they work together in unison.
Watch the new video that explains all there is to know about installing the new Cerbo GX & GX Touch 50.
| | |
| --- | --- |
| Weight | .9 lbs |
| Dimensions | 8.46 × 4.69 × 2.52 in |
Downloads