SALE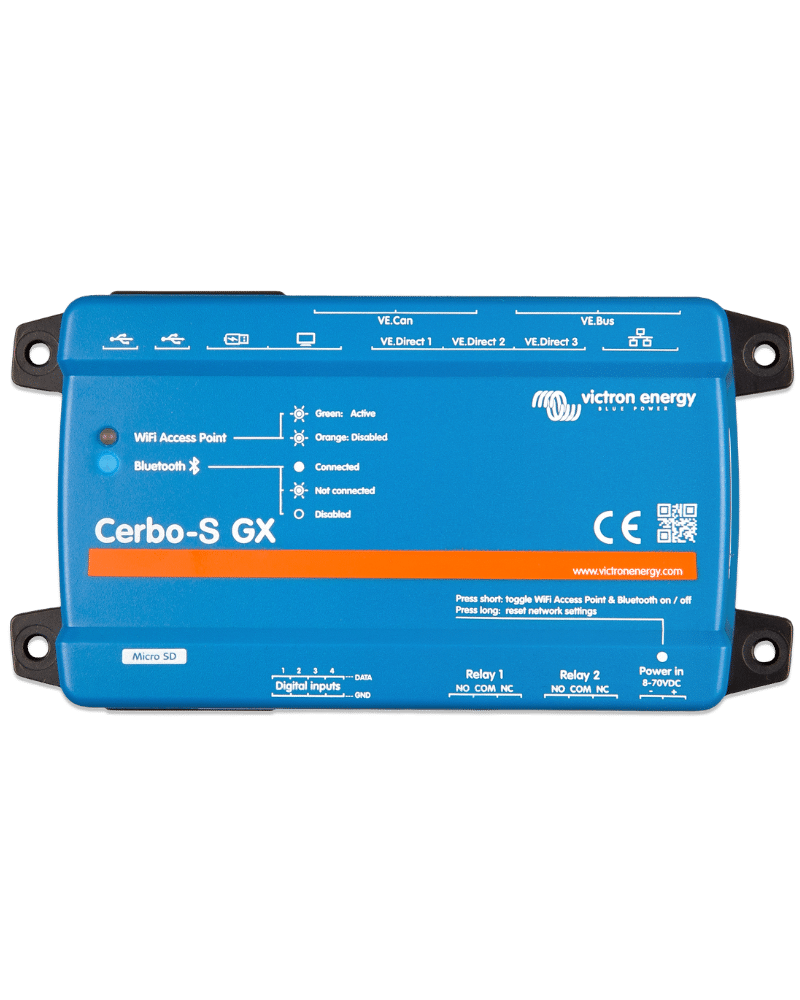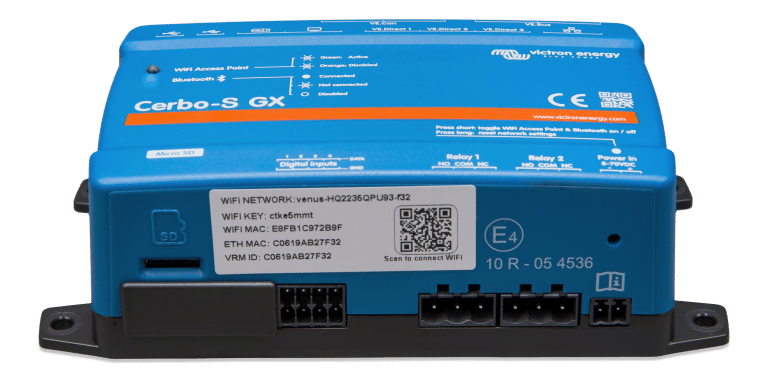 Victron Energy Cerbo-S GX- System Monitoring & Control
Lower cost version, same as normal Cerbo GX but without BMS-Can port, Tank- and Temperature monitoring inputs.

Perfect monitoring & control: Instantly monitor battery, follow up on alerts, perform diagnostic checks & resolve challenges remotely, Cerbo GX turns any power challenge into an effortless experience

Maximize your system performance: The Cerbo GX maximizes the performance of your systems components in real-time and keeps them in perfect tune, Maximizing systems performance was never this easy

Expand your view: The new (optional) GX Touch 50 (sold separately) 5-inch waterproof display allows you to have an instant overview of your system and adjust settings in the blink of an eye

Simple mounting and configuration: The Cerbo GX is now optimized to more than meet the standards of installer professionals and its new Bluetooth feature enables a quick connection and configuration
Note, this is the lower cost version Cero GX – same as normal Cerbo GX but without BMS-Can port, Tank- and Temperature monitoring inputs.
This all-new communication-centre allows you to always have perfect control over your system from wherever you are and maximizes its performance. Simply connect through our Victron Remote Management (VRM) portal, or access directly, using the separate GX Touch, a MFD or our VictronConnect App thanks to its added Bluetooth capability. This latest addition to the GX-range combines all the best of connectivity, redefining smart power solutions in every way.
Watch the new video that explains all there is to know about installing the new Cerbo GX & GX Touch 50.
| | |
| --- | --- |
| Weight | .9 lbs |
| Dimensions | 8.46 × 4.69 × 2.52 in |
Downloads