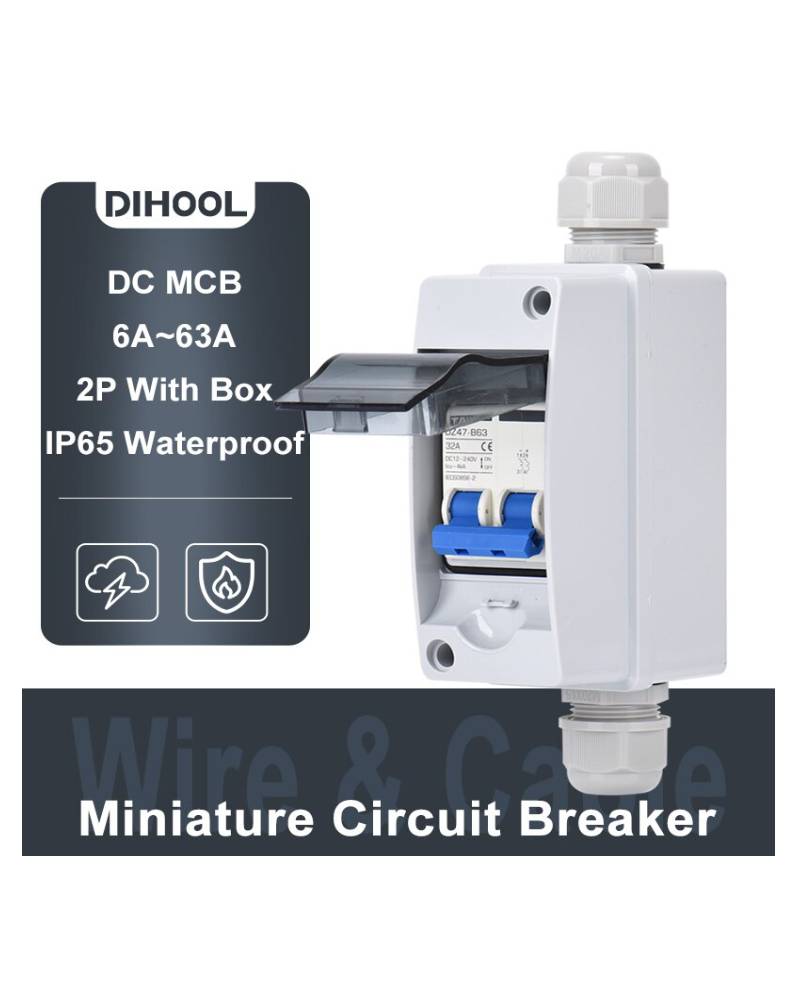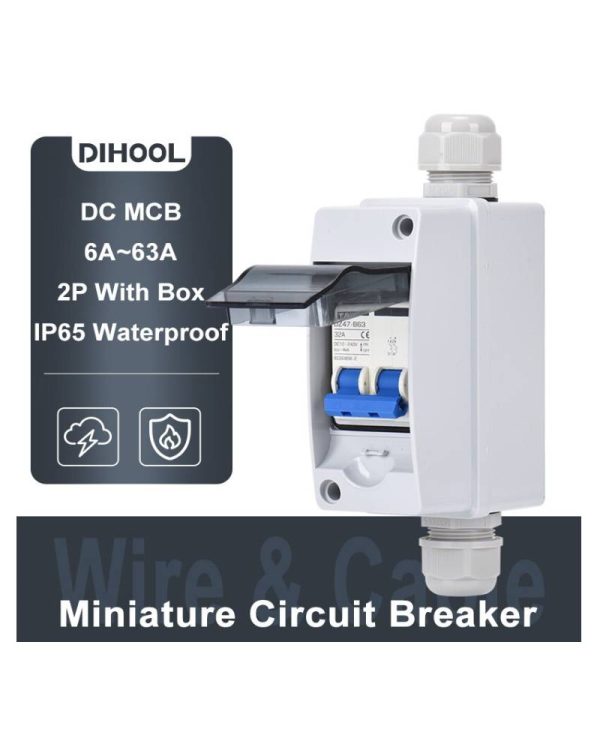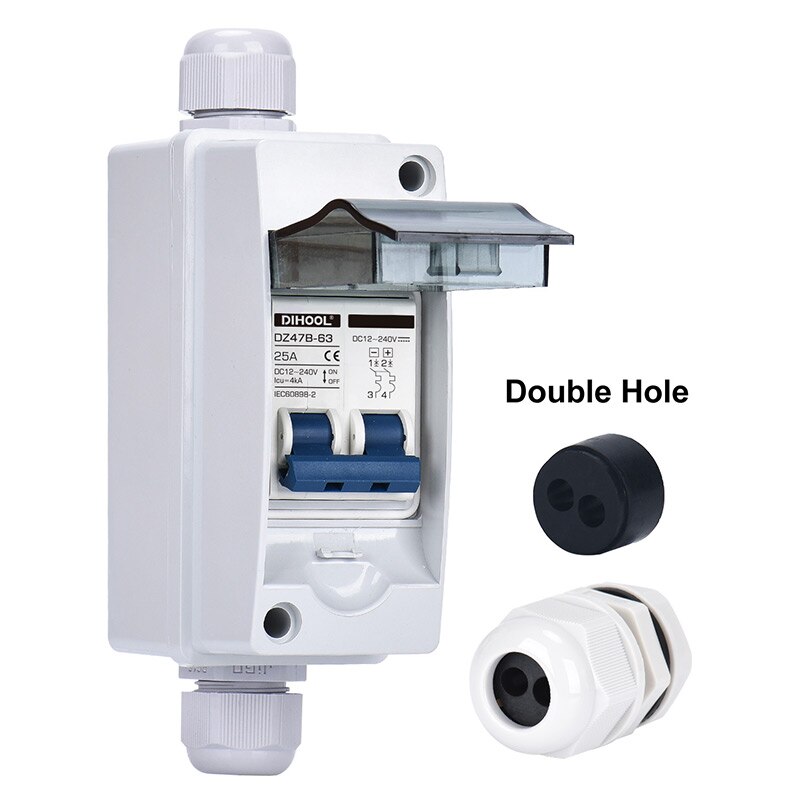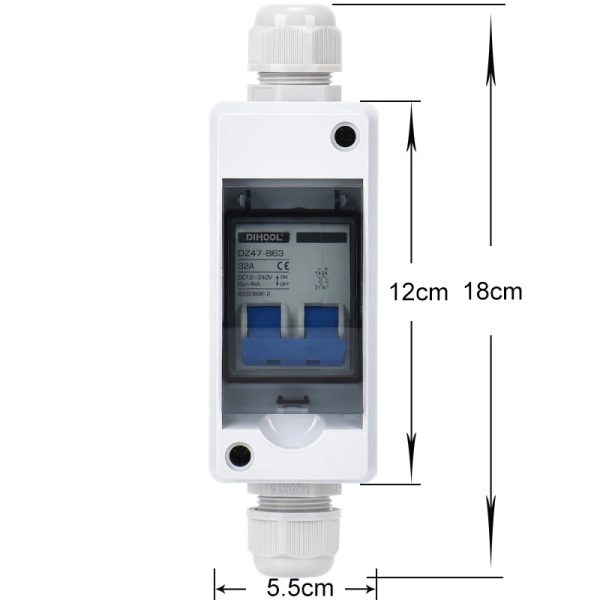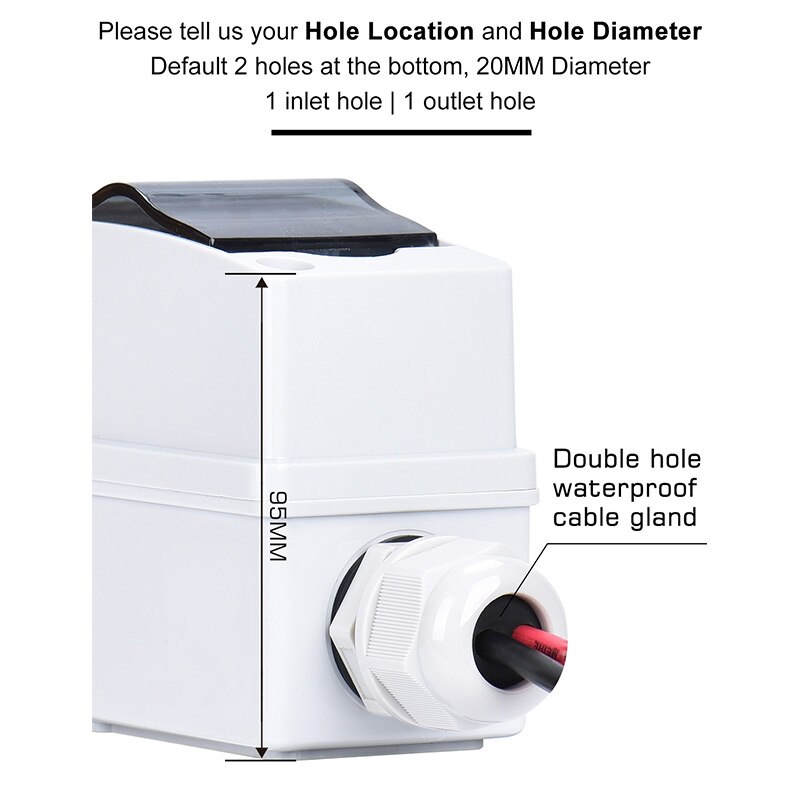 Solar PV Disconnect 250V DC 32A (2-pole)
$35.30
DZ47B MCB With Box:
Rated Current: 32A
Rated Voltage: DC12V~240V
Waterproof Grade: IP65
Solar PV Disconnect switch for positive and negative isolation between solar panels and system. Disconnect switch doubles as breaker for circuit protection up to 10 AWG.
Ensure appropriate 10 AWG UV rated solar cable is used when wiring solar panels.