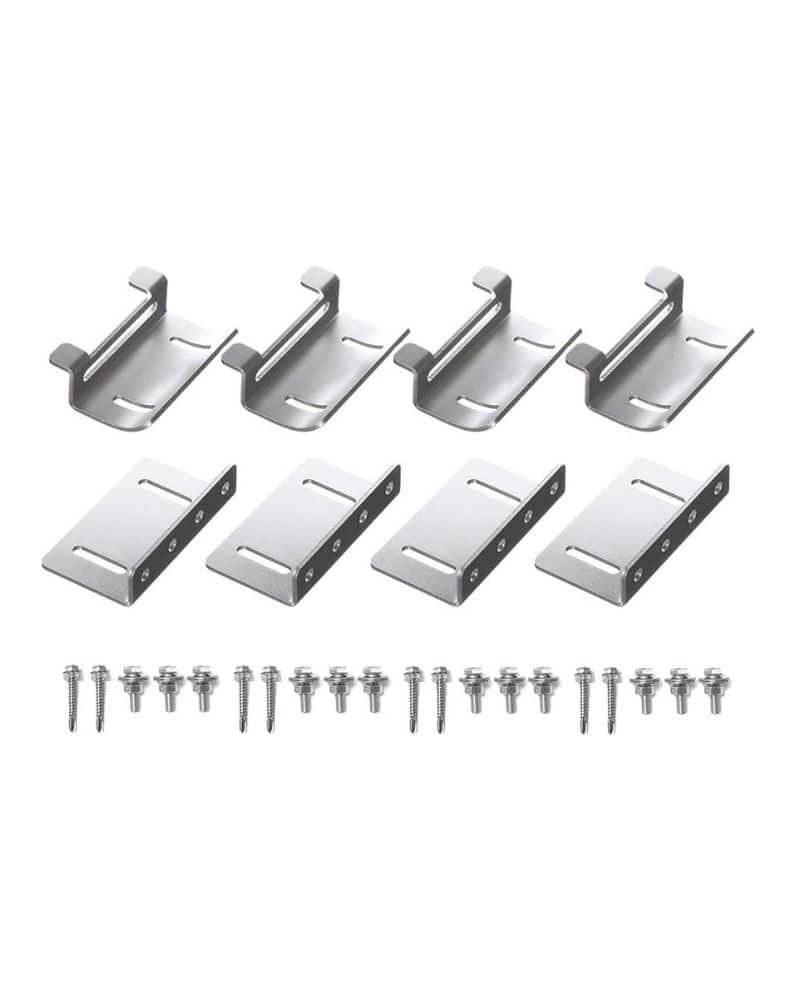 Solar Panel Mounting Hardware – Curved Z Brackets
Perfect solar panel mount for a curved roof (ex. Airstream, Skoolie).
Description
The Adjustable Curved Bracket Mount System is built to last with the aluminum corrosion-free material. The innovative separate bracket system provides a great option for user who wants to install rigid solar panels on a curved surface.
This model can support a single 200w solar panel unit.
While this item is not currently part of our inventory, we do regularly recommend it for renewable energy systems. As an Amazon Associate, we earn from qualifying purchases at no extra cost to you. Thank you for supporting RV Solar Connections!