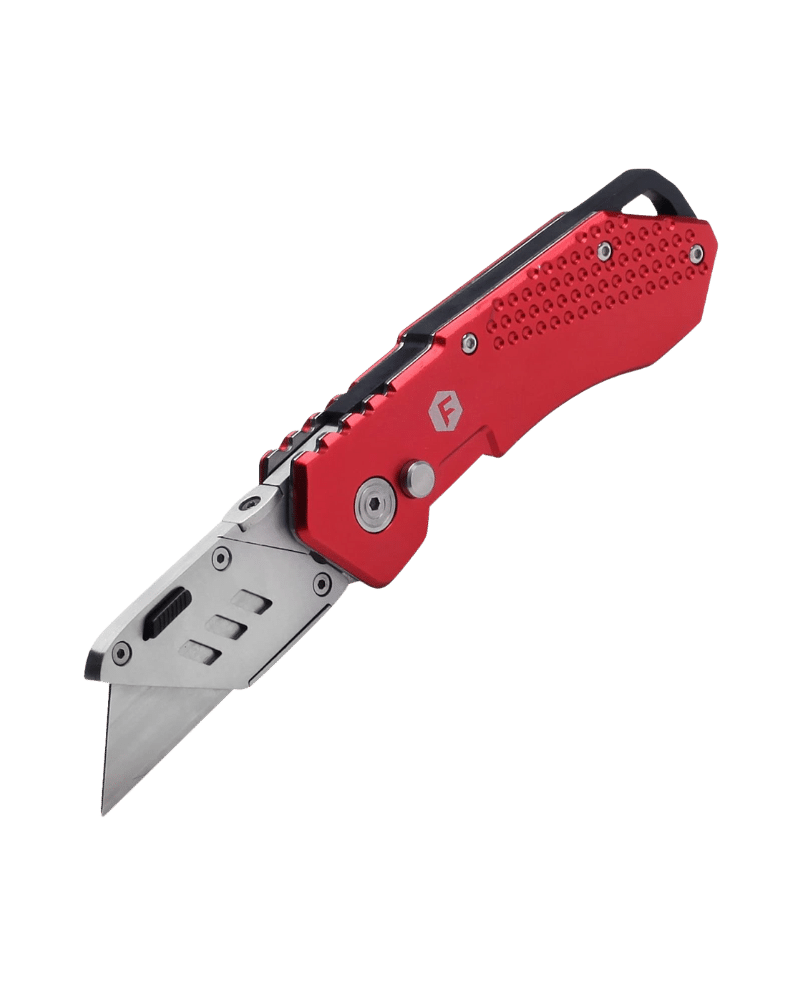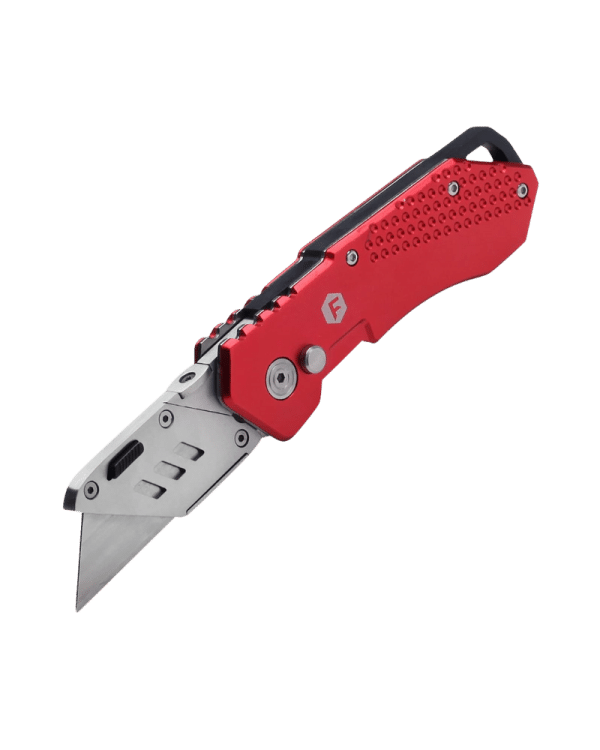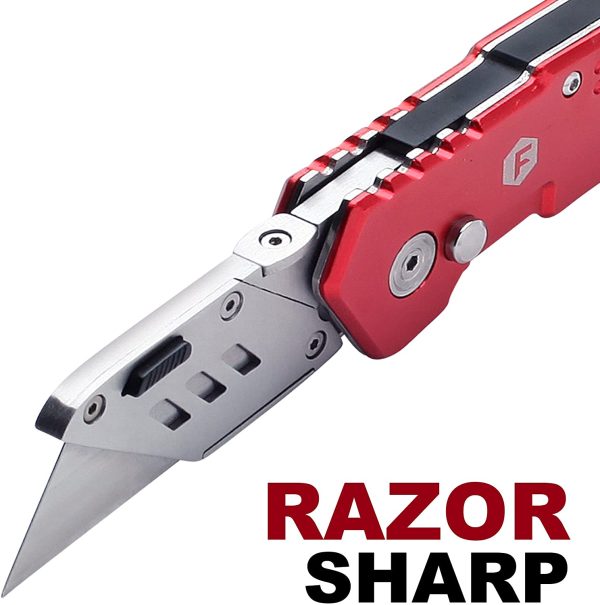 FC Folding Pocket Utility Knife – Heavy Duty Box Cutter with Holster
Sleek, lightweight anodized aluminum design with anti-slip grip. Handle doubles as pocket or money clip

Heavy-duty carbon steel blades stay sharp longer. Convenient folding with the press of a button.

Lock-back design safely locks the blade in place when in use

Quick-change mechanism for easy blade removal | Accepts standard size utility blades.

Includes a knife holster and 5 extra replacement blades
THE EVERYDAY POCKET KNIFE
Equipped with heavy-duty carbon steel blades, this utility knife is great for a variety of tasks, such as opening boxes, slicing rope, cutting wallpapers, carpets, cardboards and plastics.
EASY AND SAFE
Simple one button lock-back design locks the blade in place for safe and efficient cutting, The blade is secured even when not in use.
QUICK BLADE CHANGE
Easy access button for quick blade change with no additional tools required. Accepts all standard size utility knife blades.
COMPACT AND FOLDABLE
Folds easily and fits in your pocket for quick retrieval. When open, the knife measures 6.6 inches, and it closes down to 4.3 inches. It's weighs at just 4.8 ounces.
MADE TO LAST
This pocket-sized cutter is made with high quality anodized aluminum and stainless steel, which is durable, lightweight, and rust-resistant. The ergonomic non-slip handle offers a secure grip and is comfortable to hold for a prolong period of time.
TAKE IT ANYWHERE
The stainless steel clip allows you to carry it with you wherever you go. It can be used as a belt or money clip. This knife is great for use at home, on the job or outdoors.
While this item is not currently part of our inventory, we do regularly recommend it for renewable energy systems. As an Amazon Associate, we earn from qualifying purchases at no extra cost to you. Thank you for supporting RV Solar Connections!