5 Reasons We Recommend Blue Power
Off-grid RV adventures are all about freedom on the road: traveling without worrying about cramped RV parks or paying for hook-ups. And that freedom is most enjoyable when you truly feel confident in your off-grid solar electrical system.  
We recommend Victron Energy because we know their equipment will keep you charged, comfortable, and safe, wherever you go. In this review we'll hit on the top 5 reasons we recommend Victron Energy to all of our clients. 
1. High-quality, high-value
A Victron inverter/charger is not the cheapest option on the shelf, but when you don't have to replace yours every few years, it quickly becomes a worthwhile investment. 
Victron performs consistently, delivering safe and reliable power for years, without the fast pace of deterioration you might find with other brands. Simply using high-quality, dependable Victron charge controllers, inverter/chargers, and distributors will ensure your batteries stay healthier for longer. And healthier batteries means less cost, time, and frustration for you – something we all want! 
Victron has manufactured renewable energy solutions since 1975, delivering power all over the world and on every type of project. They've paved the way for what high-quality systems can do, and we've seen that in the RV solar industry first-hand. 
2. Cohesive system design
Victron components are designed with smart connectivity in mind. Most Victron products can integrate with GX devices, such as the Cerbo GX (read: communications hub). This allows for communications across the various electrical components in your system, which means they'll be able to operate more efficiently and in unison. 
This networking also allows us to see how the pieces in our electrical system fit together. Instead of looking at scattered values across multiple devices, you can actually observe the performance of each component from one central dashboard.
That dashboard can also be accessed locally or remotely. View it right in front of you via bluetooth or on your GX Touch 50, or from anywhere in the world via the web portal.
Every Victron product is easy to connect and monitor, particularly as additional "smart" bluetooth capabilities have been introduced. Now you can build and watch your system operate in sync, know exactly how your electric power is moving, and make any changes or updates as you see fit.
3. Space-conscious, sleek aesthetic
No one wants to stare at bulky, industrial equipment in their home. The sleek, clean design of every Victron component is a welcome alternative. So wherever your system lives, you can enjoy the look just as much as the power. 
Further, when you're setting up camp in your adventure rig, every inch of wall, floor, and storage counts! Victron products are designed for maximum efficiency and a minimal footprint, so they will never get in your way. 
All together, those telltale blue boxes – in every shape, size, and product line – mean your system will be as Instagram-worthy as it is functional.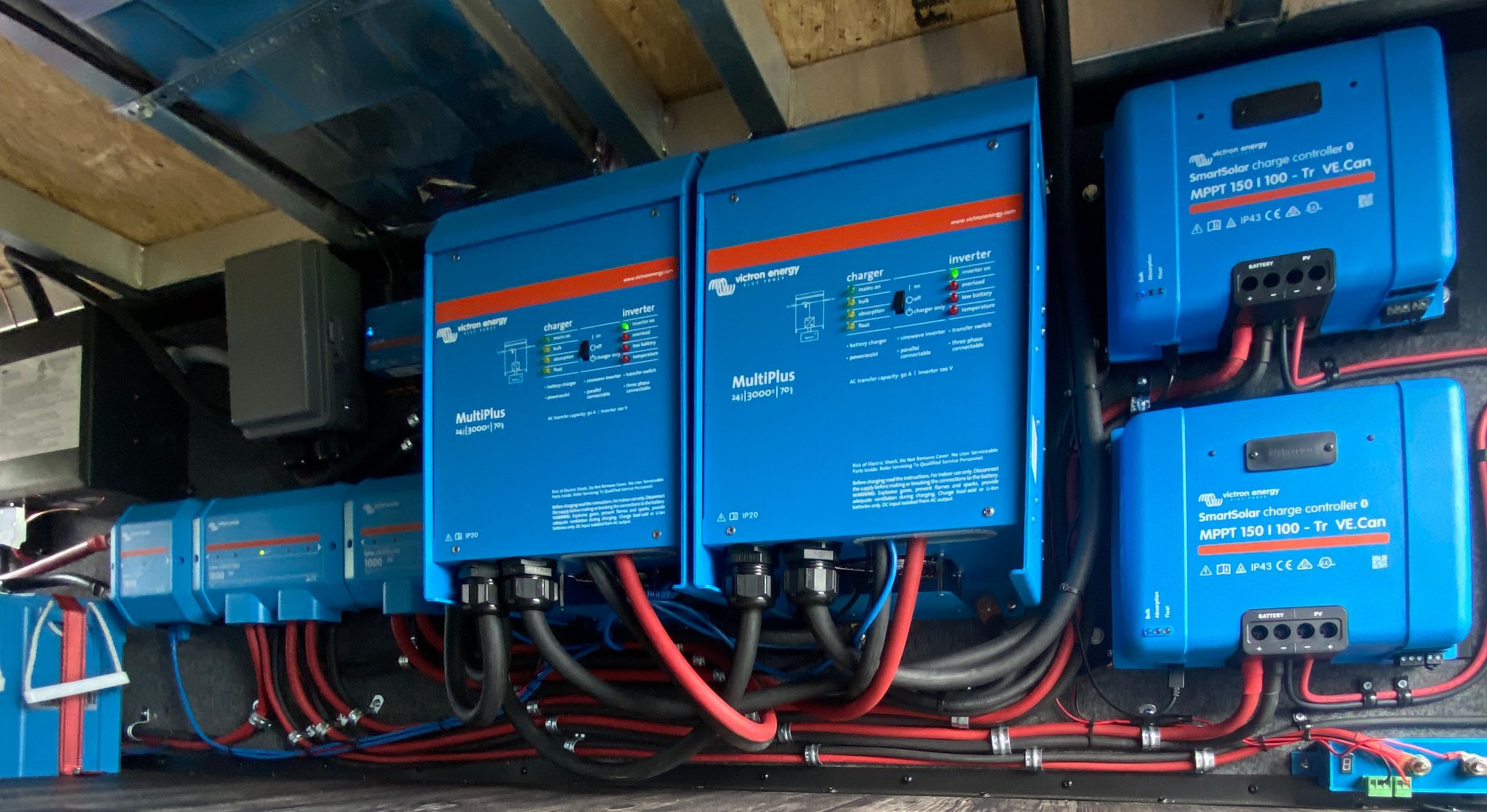 4. Tech for everyone: Simple user experience, endless customization
Victron equipment is professional-grade, but it's just as much for those who like to tinker and DIY. With easily accessible, user-friendly, programmable interfaces, you can customize and update the precise technical specs of your components. You're never limited in how you can tailor your solar system. 
With the VRM web portal and Victron Connect app, you can monitor and manipulate your system to meet your needs with maximum efficiency. And, if you ever want help, you can add other users into your remote portal for programming or troubleshooting – services we're always happy to provide. 
The Victron Connect app in action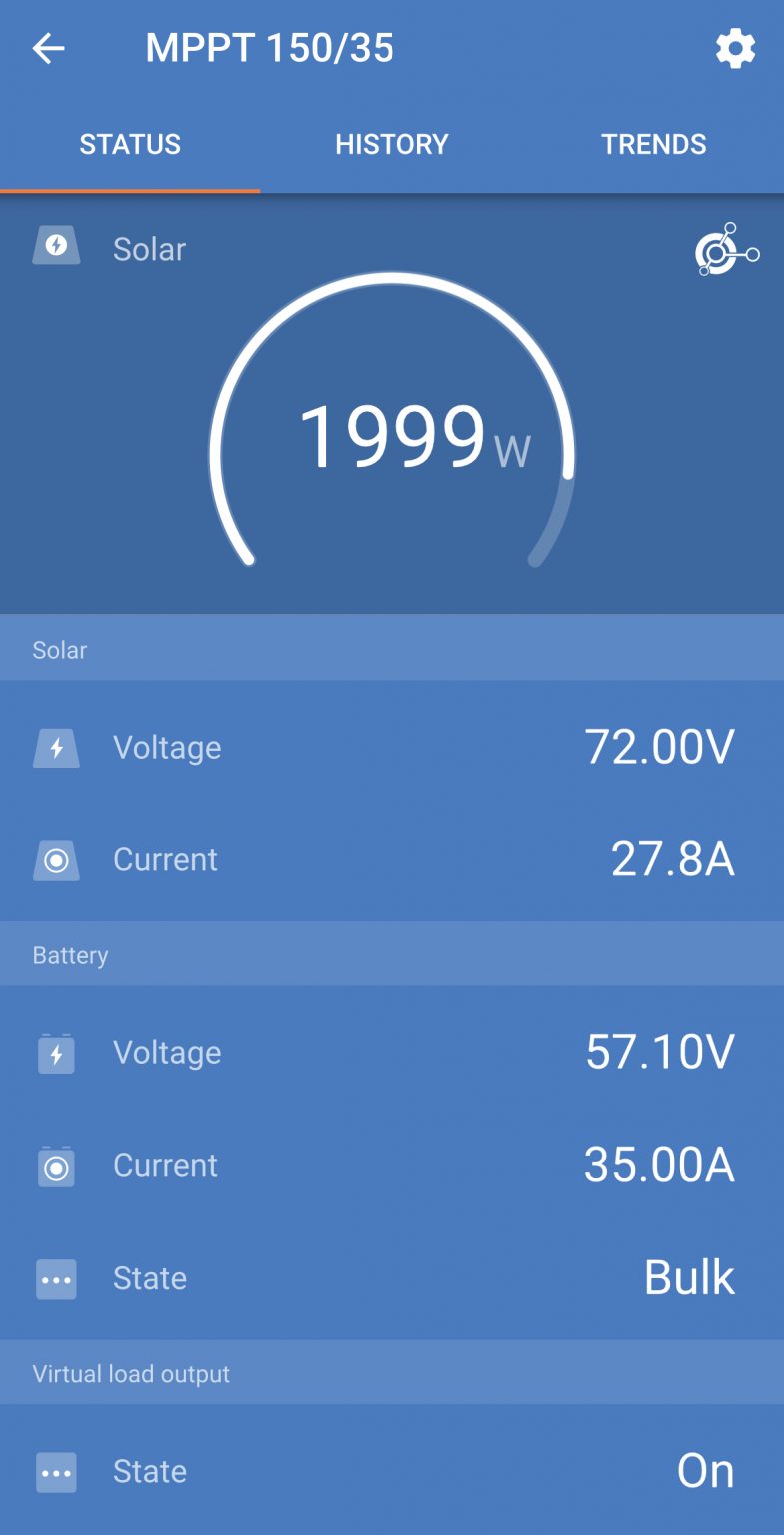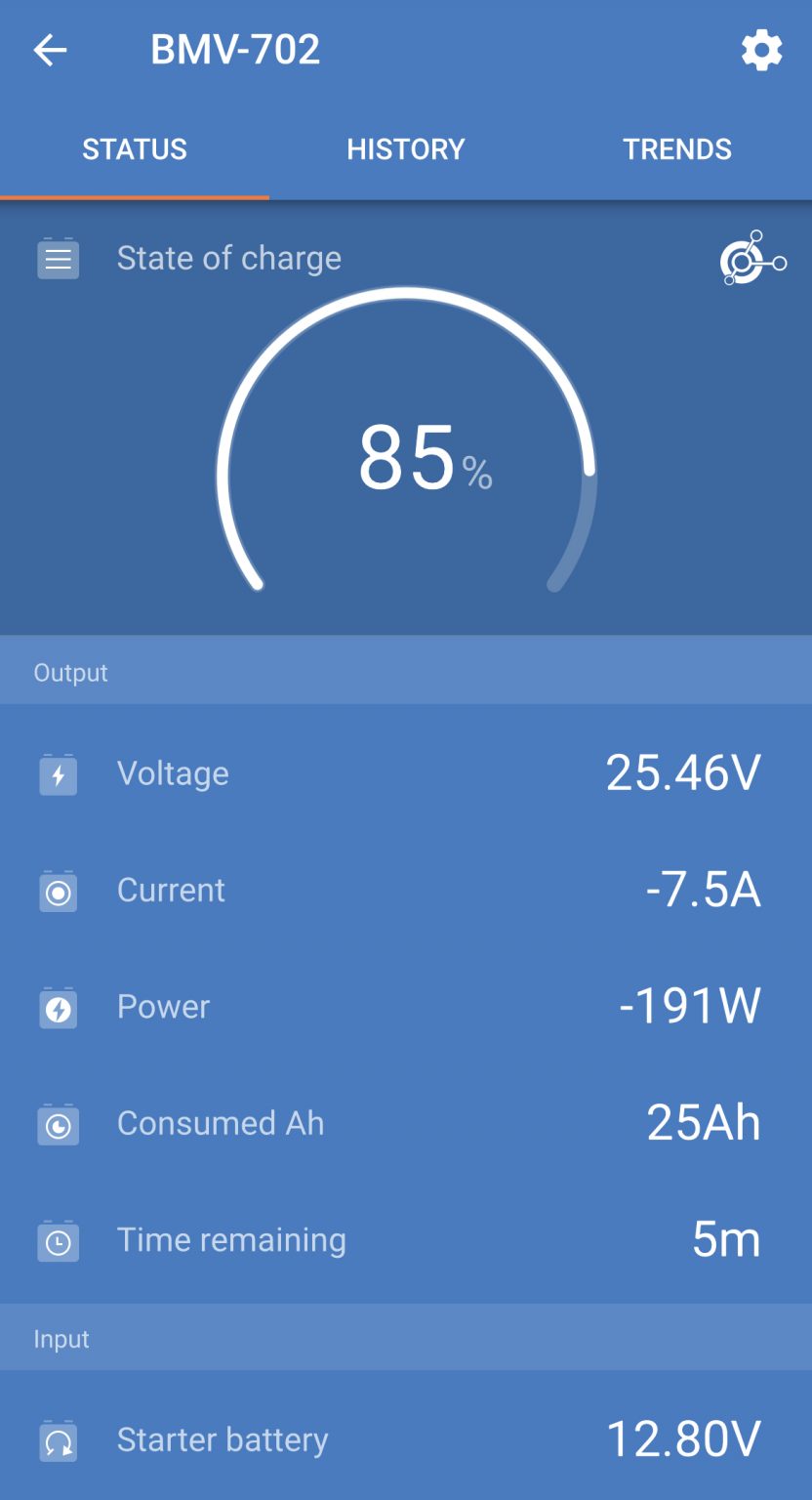 If you're especially interested in getting in the weeds with technical customizations, much of the Victron software is even open-source. This means that the code is available for you to build your own programs, tools, and custom dashboards. Take a look at what other Victron users have been up to! 
5. Trusted technical support
Victron products are supported by installers and distributors around the world. This means if you're traveling in your RV across the country or in your boat across the sea, you'll always be covered. 
Victron-approved distributors (like us!) are the ones you'll contact for tech support, product selection, and assistance with system design. That's why it's so important to purchase your system from a trusted, knowledgeable source!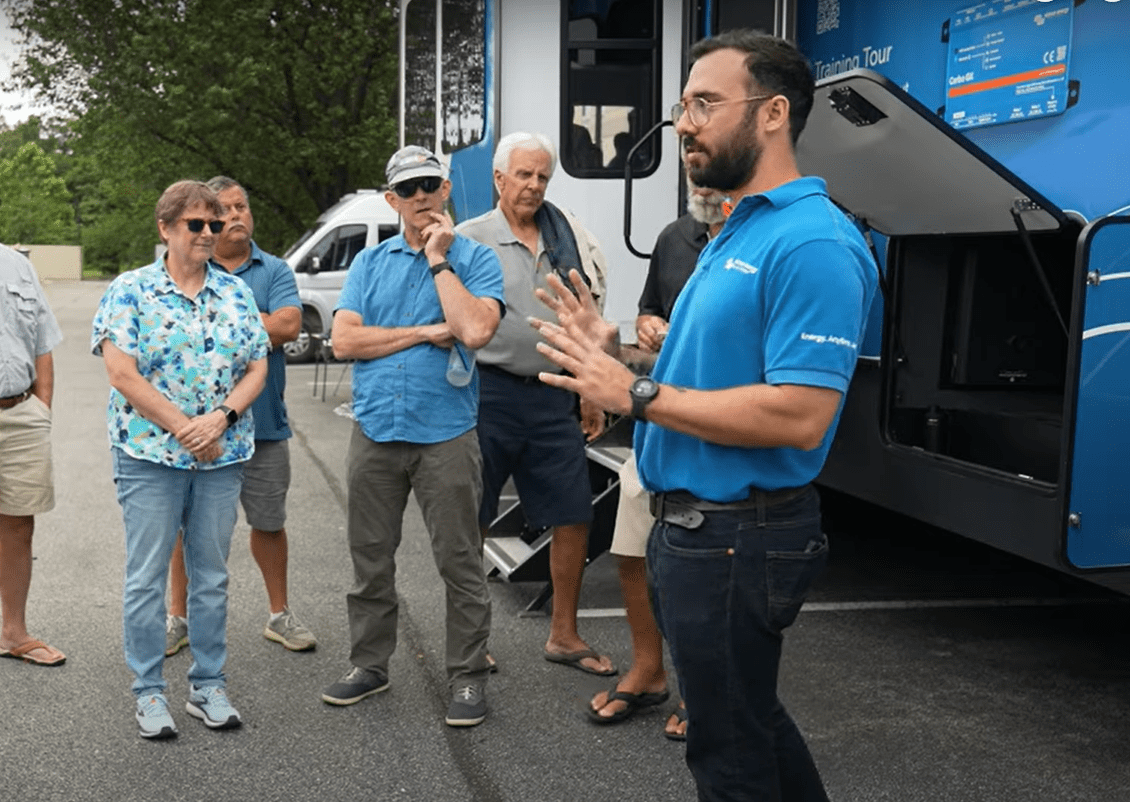 We support Victron customers every day, whether they're starting new projects, expanding systems, or digging into how a current set-up is working. Our favorite part is getting to share our expertise with you, hop into the Victron Community forum to answer questions, and develop the resources you need to get off grid. 
Our founder is one of just a handful of Victron Ambassadors and Trainers in North America. That means we're deeply engaged with the technical aspects of every single Victron product on the market and ready to get you comfortable with them, too. 
We're excited to answer your questions and get you off grid – contact us for support!  
Was this review helpful? What else do you want to know about Victron Energy equipment? Let us know in the comments!